Minister for Housing and Local Government Darragh O'Brien has said he is confident the looming industrial disputes in the retained fire service and Uisce Éireann can be resolved.
Next Tuesday the retained fire service is due to commence industrial action. Mr O'Brien told the Dáil the firefighters have been offered more structured time off and an increase in staff numbers of 20%. He added he wanted to make it more attractive to recruit firefighters.
The minister added that the Government had moved a long way in terms of offering Uisce Éireann "concessions", adding that he did not believe strike action was necessary. "There are a small number of issues that can be resolved," he said.
Minister O'Brien was responding to Labour deputy Duncan Smith, who said retained firefighters had to remain within 2.5km of fire stations for pay of €700 per month.
Deputy Smith said many sectors of the economy were finding that their wages in real terms were falling and were facing a "crisis" of terms and conditions.
Minister O'Brien told Independent deputy Michael McNamara that talks have been a "difficult process" but that "real progress was made".
He said the industrial action "is planned for the 6th of June with weekly escalations which will not affect emergency service provision".
"There are a small number of pay related issues that can be resolved, but we have also got the public pay element, building momentum, and we can't do it outside of that."
Deputy Michael McNamara said many of the retained fire fighters are already on social welfare because of the restrictions placed on them by the job, so they are already costing the State money.
He said the Local Government Management Association appears to have a veto on progress in the talks with the firefighters.
Minister O'Brien said issues related to overtime and allowances are solvable and "people should re-engage with the process".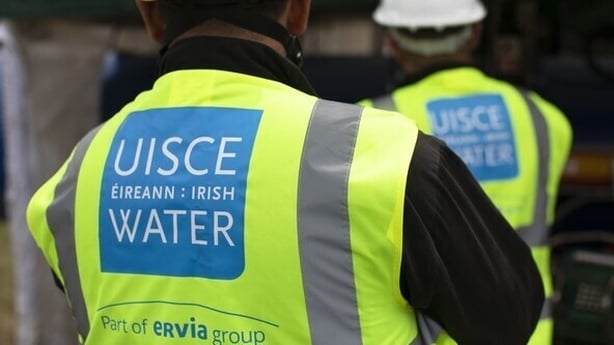 'Lack of preparation'
SIPTU has accused local authorities of failing to warn the public about the upcoming water and retained fire service disputes.
Local authority workers providing water services across the country are to stage a 2-day strike on Wednesday 7 June and Thursday 8 June.
SIPTU members in the Retained Fire Service will commence their industrial action on Tuesday 6 June.
The union has warned that the disputes will cause significant disruption to the provision of water and fire services across the country.
"The lack of preparation by the local authorities for this dispute is shocking and irresponsible," said Karan O Loughlin, SIPTU Divisional Organiser.
"Our members in the retained fire service and in water services are reporting that, in most counties, management has no specific contingency plans in place and are not undertaking any public information campaigns," Ms O Loughlin said.