The Dáil had to be suspended twice this evening after a minister's description of a rural TD as "an organic farmer" sparked a furious row.
Minister of State for Land Use and Biodiversity Pippa Hackett told the Dáil that many farmers are passionate about nature.
"They are the custodians of their lands and many of them are embracing and engaging in agri-environmental schemes, including Deputy Michael Collins, who is an organic farmer," she said.
Minutes later the TD rose to his feet accusing the minister of using his name based "on private information, she must have got only from her husband".
In a fiery contribution, the Cork South West TD said: "I am not an organic farmer, correct the record of the Dáil please."
The minister responded saying she had had "conversations" with Mr Collins about organic farming.
"The only way you would have known this is, previously when I was, your husband inspected my farm ... you are using that private information from the organic trust to point the finger at me," the Independent TD said.
The minister then interjected saying: "Excuse me, how dare you say that, you and I have had our own conversations about organic farming."
An emotional Deputy Collins claimed the Minister Hackett had "spread mistruths inside in this Dáil".
Leas Ceann Comhairle Catherine Connolly tried to restore order, but fellow Independent TD Michael Healy-Rae then took to his feet saying he had to defend his colleague.
The Kerry TD claimed the "minister had used private information" before Deputy Connolly suspended the house for five minutes.
When the Dáil resumed, Mr Collins pledged to raise the matter at the highest level saying the record had to be corrected and "he was very annoyed about it".
However, there was a further intervention from Deputy Healy-Rae who said the minister had acted recklessly.
This led to the Dáil being suspended for a second time.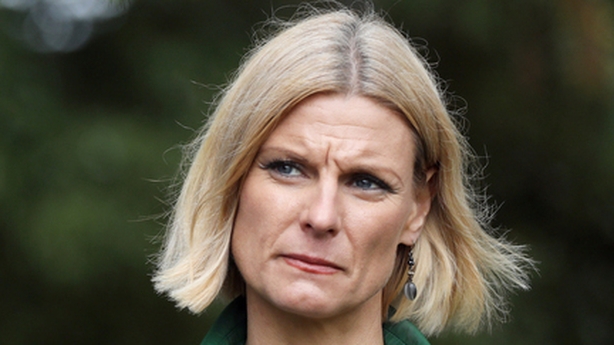 In a statement tonight, Minister Hackett said: "Deputy Collins has spoken publicly at Oireachtas Committees about being an organic farmer - it is on the public record.
"His antics in the Dáil this afternoon followed his colleague Deputy Danny Healy Rae who took issue with me being a Minister at all.
"I seem to elicit a very personal response from them quite often in the chamber and it's very unpleasant.
"But if you look at what I was saying in the Dáil today I was pointing to the fantastic work farmers up and down this country are doing to secure a sustainable future.
"I won't be shouted down by a group of men. I'll continue to fight for farmers, for nature, for biodiversity and for rural Ireland.
"The divisive theatrics of this evening might get the lads a slap on the back - but it won't help a single farmer."