A number of Government backbenchers have raised concerns that new legislation designed to restrict short-term lets to help tackle the housing crisis could "undermine Ireland's rural tourism offering".
Fine Gael TD Ciaran Cannon told the Tourism Committee that new rules which mandate property owners to register their dwellings with Fáilte Ireland before they can be rented short-term will need to be more "nuanced" to take account of regional variations.
It's estimated there are about 30,000 properties in the country which are routinely rented through online platforms like Airbnb. However, many do not have the correct planning permission to use for short-term letting.
Through the introduction of a registration system, the Department of Housing estimates that as many as 12,000 homes could be made available for long-term rentals, helping to ease pressures in the housing market.
However, during a pre-legislative scrutiny session, a number of members of the Oireachtas Tourism Committee expressed concern at the impact the law might have on areas outside of the main tourist hot spots.
Fianna Fáil Senator Malcom Byrne said there is no hard evidence to back up the claim that 12,000 properties could be unlocked through the registration system, and he questioned how the figure was arrived at.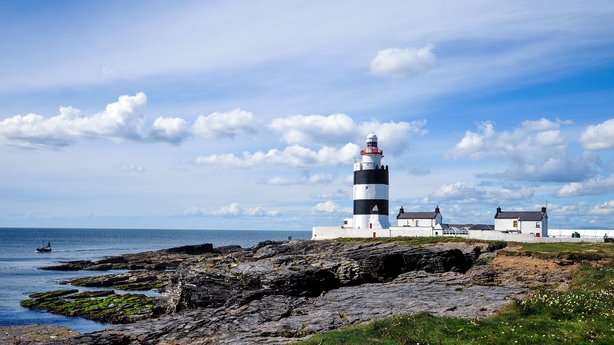 He said the rules will have a "devastating impact in rural and coastal areas" as not all properties are suitable for long-term rental.
"There are lovely beachfront properties in Wexford that are beautiful in July and August but you don't want to be living in them in January," he said.
He added that his worry is "thousands of holiday rentals will be taken out of the system in rural areas, but only a fraction of the 12,000 properties promised, will be released".
Fergal O'Leary of Tourism Ireland said the figure of 12,000 is an "assumption based on information scraped from letting websites and based on similar regulations which are in place in other jurisdictions".
Principal Officer at the Department of Tourism Bernard O'Shea said "there is never a good time to take stock out of the base" but added they are "committed to the sustainable growth of the tourism product".
Principal Officer at the Department of Housing Terry Sheridan told the Committee members the "main concern is to increase the number of properties primarily in the areas of greatest housing need".
Fáilte Ireland is to operate the new system and will allow a six-month bedding-in process to work through any issues.
They will have a number of authorised officers with powers to inspect properties if necessary.
Mr O'Leary said the rules were drawn-up based on an access to market solution. "If you don't register you will not be able to advertise your property and that gives us much more visibility on the market."
Mr Sheridan said the regulations are also to be supplemented with new planning guidelines.
He said it is hoped to have the new legislation enacted by April of this year.