Taoiseach Leo Varadkar and British Prime Minister Rishi Sunak have held their first bilateral phone conversation.
They discussed a range of topics, including the restoration of power-sharing in Northern Ireland, ongoing negotiations on the protocol, and British-Irish relations more broadly.
According to a spokesperson for the Taoiseach, both recognised the importance of the ongoing engagement between the EU and the UK on the protocol.
The pair also spoke about the "positive cooperation" between the EU, UK and US in responding to the war on Ukraine.
In relation to the Northern Ireland Protocol, the Taoiseach "repeated the need for a solution which avoids a hard border on the island of Ireland and protects the integrity of the single market".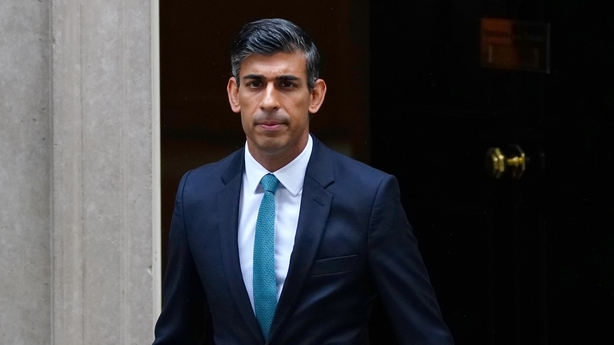 The Taoiseach's spokesperson added that Leo Varadkar expressed concerns about the UK's legacy legislation and the impact of the proposed introduction of Electronic Travel Authorisation on people from third countries travelling across the border between the Republic and the North.
On the topic of Ukraine, Mr Varadkar is said to have recognised the UK's "leadership role" on the matter.