The European Parliament held a ceremony this morning, to mark its 70th anniversary.
Opened by the President of the Parliament, Roberta Metsola, she told MEPs that the body, the only directly elected transnational parliament in the world, represented the democratic values of Europeans.
She added that it was also a house that had become "a powerful independent, political forum, with co-legislative and budgetary powers that impact millions of European citizens".
On 10 September 1952, the first session of the Common Assembly of the European Coal and Steel Community took place in Strasbourg.
It comprised 78 parliamentarians from the national parliaments of each member state. From there it would grow into the over 700 member parliament that it is today. It officially adopted the name "European Parliament" in 1962.
Ireland joined the European Union in 1973 and will mark its 50th anniversary in January.
This morning's ceremony was attended by the Prime Ministers of the Parliament's three host countries: Belgium, France and Luxembourg.
Belgian Prime Minister Alexander De Croo told MEPs in Strasbourg that the parliament is now "one of the most powerful legislators in the world".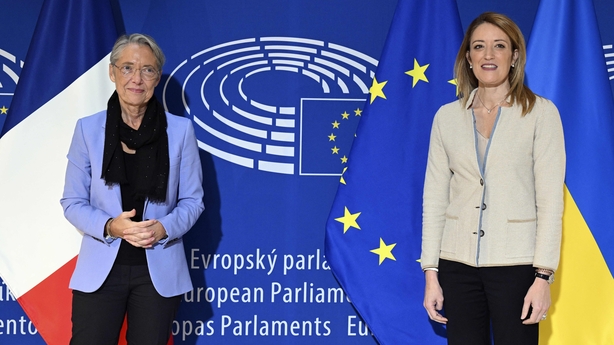 Prime Minister of Luxembourg Xavier Battel said that the parliament represented a victory over nationalism. However, he warned that some people were now attempting to use nationalism as a solution to the world's problems.
"Within our European family it is important to recall our values", he added.
Meanwhile, French Prime Minister Élisabeth Borne spoke of the European Union's success as a peace project.
She warned that democracy was under threat and that the Russian invasion of Ukraine was an example of that.