Gambling advertising will be prohibited between 5.30am and 9pm as part of the Gambling Regulation Bill, which has been approved by the Government.
A new Gambling Regulator Authority will enforce new advertising and sponsorship rules across all media, and will overhaul the licensing laws for the gambling industry.
The Government plans to have the new authority established and operational next year.
Minister of State James Browne said advertising aimed at children and problem gamblers will be banned.
Betting on credit cards, the placing of ATMs in certain areas and other gambling inducements will also be prohibited.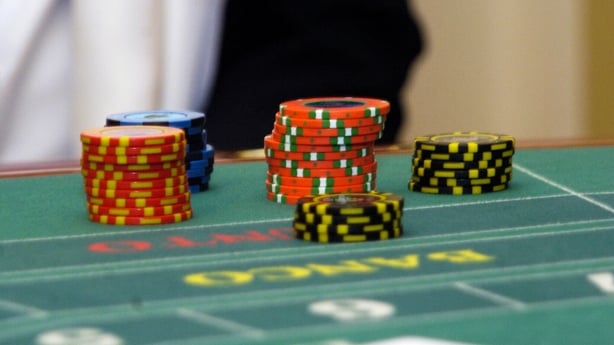 Those operating without a gambling licence could also face a prison sentence of up to eight years.
There will be a Social Impact Fund for the purposes of financing research and supporting treatment of gambling problems.
Taoiseach Micheál Martin said the new legislation will safeguard against "truly awful" gambling addiction, which can be devastating to people and families
The Taoiseach said the new gambling regulation legislation will safeguard against "truly awful" gambling addiction which can be devastating to people and families. pic.twitter.com/s2u3AAKrAp

— Mícheál Lehane (@MichealLehane) November 15, 2022
Minister for Justice Helen McEntee said the bill will ensure that the Gambling Regulatory Authority can respond swiftly to ongoing and future developments in the gambling sector.
She said the focus on preventing harm is of vital importance.
"As a former Minister of Mental Health and as a local representative, I have seen the damaging impact gambling addiction can have on people and families, particularly on their mental health," she added.
Mr Browne recently announced the appointment of a CEO Designate of the Gambling Regulatory Authority of Ireland, Anne Marie Caulfield.
The objective is to minimise the time required between the enactment of the legislation, and the date on which the regulator can commence operations.
The chief executive of Problem Gambling Ireland described the new legislation as "hugely significant".
Speaking to RTÉ's News at One, Barry Grant said "numerous attempts" have been made to try to get some form of gambling regulation legislation over the line in the last 10 years.
We need your consent to load this rte-player contentWe use rte-player to manage extra content that can set cookies on your device and collect data about your activity. Please review their details and accept them to load the content.Manage Preferences
"This is the furthest any of the bills have gotten, so it's a great day, certainly for campaigners and advocates in this space and for anybody who has any concerns about the harm that can be caused by gambling," he said.
Mr Grant added that gambling should be treated in the same way as alcohol and cigarettes.
"It's cognisant of the fact that this stuff can be very, very addictive," he said.
"It's cognisant of the fact that it's not a normal product, so we really shouldn't be advertising it at times of the day where children are going to be exposed to that advertising.
"We should treat it like alcohol or cigarettes or any other addictive product, so there are a lot of very progressive proposals in there so far."
Minister of State for Sport and the Gaeltacht Jack Chambers said that the new legislation will protect children.
Speaking to RTÉ's Drivetime, Mr Chambers said: "This legislative framework will go a long way to protecting children, to preventing children from being targeted by gambling companies, which is an issue."
The Irish Bookmakers Association, which represents more than 750 of the 780 betting shops in Ireland, welcomes the approval, saying that it gives a "clear commitment to establishing regulation, covering gambling online and in person".
"We believe that it is in the interests of both consumers and operators that the Office of the Regulator is established and operational as soon as possible, to regulate this ever-changing sector and ensure all operators abide by the highest standards of safer gambling," the association said in a statement this afternoon.
Ian Proctor, Chairman of Flutter UK and Ireland, said that as an advocate of evidence-based safer gambling measures and a well-resourced regulator in Ireland, the company welcomes the imminent publication of the Gambling Regulation Bill.
Flutter owns the Paddy Power chain of bookies here.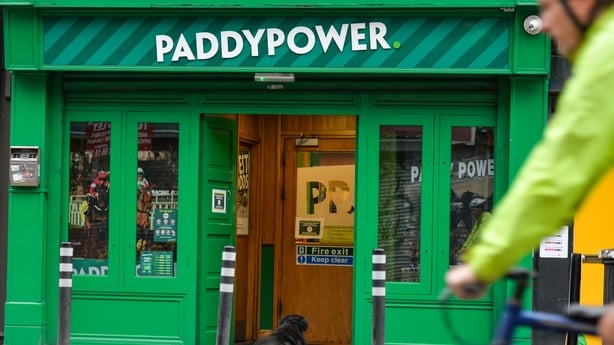 "This development is a critical milestone and represents clear progress towards the establishment of a new Authority, which needs broad powers to respond to our dynamic and fast-changing industry," Mr Proctor said.
He said the new measures should protect those that may be vulnerable to experiencing harm, while allowing the vast majority of Flutter's customers who enjoy gambling safely to do so.
"Flutter fully recognises that the industry has not always got it right in the past. However, our business has made significant strides in recent years in our safer gambling approach," he said.
He said that Flutter has introduced several proactive measures, such as a ban on the use of credit cards, mandatory deposit limits for under 25s, and a €10 stake limit on slot products.
Co-Founder of Paddy Power Stewart Kenny said that it is up to the Government to bring in safeguards and it cannot "hide behind the regulator".
Speaking to RTÉ News' Six One, Mr Kenny, who is now an advocate for controls on the industry to stop problem gambling, said that he welcomes the establishment of the Gambling Regulatory Authority, but warned that the Government must also introduce robust legislation.
"There is going to be a danger that the Government hides behind the regulator. The regulator is there to regulate and to implement the legislation that is passed by the Dáil.
Mr Kenny said: "It is up to the Government to bring in the safeguards and if they keep on hiding behind the regulator, we've seen it in so many other industries, that doesn't work.
"The legislation needs to be clear, with clear safeguards."