It's not quite at Conservative Party 1922 Committee levels of backbench influence, or at least not yet.
However, last week's "off the cuff", "organic" and "definitely not sinister" meeting of 29 Fianna Fáil backbench TDs and senators has all the hallmarks of a quietly growing Fianna Fáil 2022 Committee party leader Micheál Martin would do well not to ignore.
Officially of course, the meeting is said to be nothing to worry about at all.
All those present wanted to do, one narrative goes, was to discuss the party's ability to highlight its own policies; differentiate itself from coalition colleagues Fine Gael and the Greens; allow backbenchers to air any concerns among themselves and without the glare of senior members; and to find a way to better voice views to the party's hierarchy.
Yes, it happened to take place on Wednesday afternoon, at the exact time the party leader was out of the country. And people were specifically told about it through word of mouth rather than by e-mail or by text.
But the meeting was held under the bright public lights of Fianna Fáil's own parliamentary party meeting room in Leinster House and immediately before the weekly parliamentary party meeting itself, rather than in a dimly-lit conspiratorial corner of a nearby bar or hotel.
And due to security reasons, no one knew the Taoiseach was in Ukraine until that morning anyway, so - it is said - the timing was just a coincidence.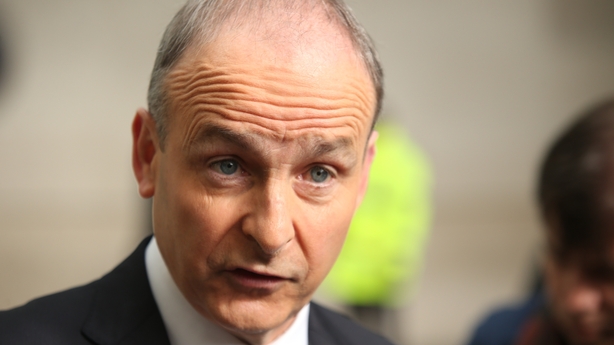 "There was nothing sinister," a number of those present have told RTÉ News, with one going so far as to joke no one was hiding behind buttoned-up trench coats and sunglasses, while sneaking into a top-secret rendezvous to trade briefcases full of plots.
However, not everyone who attended is so sure, with other attendees outlining a second narrative that says while all of the above may be true, the meeting has also opened the door for less innocent motives to enter the discussion, whether by accident or design.
They say the potential space for a "backbench bloc" of TDs and senators to balance out ministers is now in place, and that grievances over party policy, direction and polls standing have been aired.
More meetings have been suggested for autumn, in the final months of Mr Martin's time as Taoiseach, before he switches roles with Fine Gael leader Leo Varadkar on 15 December.
And while Wednesday's not-so-clandestine meeting did away with a top table and instead saw those present sit in a circle of seats to emphasise the egalitarian nature of the gathering, it may not be long before a prominent and ambitious backbench TD or two steps up to lead the disgruntled masses - exactly the scenario that will now be on Mr Martin's mind.
What happened at the meeting?
The 29-person meeting itself at least initially had sincere beginnings, something the majority of the dozen TDs and senators who privately spoke with RTÉ News after attending the discussion have confirmed.
Late last week, in the lead-up to Fianna Fáil's special parliamentary party budget meeting on Friday 1 July at the Alex Hotel in Dublin, Cork East TD James O'Connor and Cork North Central TD Padraig O'Sullivan discussed a widely-held view in the party that backbenchers sometimes struggle to have their voices heard by the party hierarchy.
It was agreed that an informal gathering of backbenchers and senators may be worthwhile to air any views, without the pressure of doing so under the glare of ministers or Mr Martin himself.
And in order to ensure this, it was felt that organising the informal gathering through word of mouth, rather than in writing, would be the best way to keep the focus on backbenchers and senators rather than anyone else.
A small number of colleagues had heard about the plans at the start of the week, while others were told about the gathering by Wednesday morning and early afternoon.
And while it was unclear how many would attend, the stream of people coming into Fianna Fáil's parliamentary party meeting room at 4pm on Wednesday underlined the interest in a discussion, with one TD who attended the meeting saying that "the reason for holding it was obvious by the numbers there".
They included at least three quarters of all backbench TDs - including Mr O'Connor, Mr O'Sullivan, Mr Cahill, Barry Cowen, John Lahart, Sean Fleming, Jim O'Callaghan, Willie O Dea, Éamon Ó Cuív, John McGuinness, Paul McAuliffe, James Lawless, Niamh Smyth, Jennifer Murnane O Connor, Aindrias Moynihan and Joe Flaherty.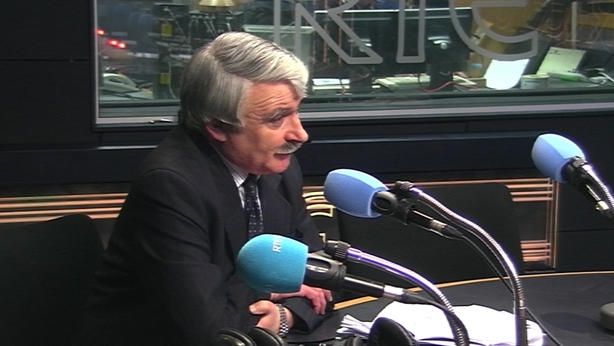 Only a small number did not attend, including Dara Calleary, Michael Moynihan and Sean Haughey.
And among Seanad members,. the numbers were equally high, with almost half of Fianna Fáil's 21 senators - including Mary Fitzpatrick, Lisa Chambers, Lorraine Clifford Lee, Aidan Davitt, Catherine Ardagh, Diarmuid Wilson and Erin McGreehan - also attending.
All of those who spoke privately stressed there was little to no discussion - veiled or not - about Mr Martin's leadership.
Instead, they said the focus was on issues which have been "bubbling away in the background" since last September's pre-Dail think-in in Co Cavan, when there was an attempt to resolve "frictions" between the party's backbench and frontbench.
Those issues, they said, included the need for Fianna Fáil to "double down" on showing how the party's policies on housing, childcare and regional development differ to Fine Gael and the Greens, with one TD who attended last Wednesday's meeting saying "the Fianna Fáil vision needs to be clearer and separate from the Coalition".
Another said while promises were made last autumn to ensure backbenchers would have a bigger say in the positions of the party, many ministers are simply too focused on their own portfolios to fully listen to what colleagues are saying.
And a third attendee said the party's stagnating polls standings, specifically compared to Sinn Féin, whose poll support is now consistently almost twice as high as Fianna Fáil, needs to be the sole focus for the party as it is becoming squeezed - with backbenchers likely to lose their seats as a result.
The fact no ministers or ministers of state were asked to attend, and that the meeting took place while Mr Martin was out of the country, has led to some conspiratorial theories on what was really happening.
But many attendees have stressed nothing could be further from the truth - and have pointed to the fact Government chief whip Jack Chambers came into the room to fix a TV monitor before a later meeting with childcare groups, while Minister of State Niall Collins also briefly entered the room to give a message to one TD as proof "no one was hiding behind the door on this".
We need your consent to load this rte-player contentWe use rte-player to manage extra content that can set cookies on your device and collect data about your activity. Please review their details and accept them to load the content.Manage Preferences
The view was repeated by Sean Fleming on last Thursday's Late Debate programme on RTÉ Radio 1, and again by Dublin South West TD John Lahart, who told RTÉ's News At One on Friday that "there was nothing sinister going on".
"This grew organically," he said.
"I think you'll agree that in every organisation, it's really healthy and a really positive thing to meet when the boss isn't present.
"There was nothing secretive about it, it was a really healthy conversation. This was a really healthy sign of a party at work."
Not secretive, but innocent?
Not everyone is convinced, including it would seem Taoiseach and Fianna Fáil leader Micheál Martin himself, who since Thursday has phoned a number of TDs and senators who attended the meeting to discuss why, if there is no hidden motive, was he not informed.
And while many have repeated to Mr Martin that the meeting was only about policies, polls and ensuring backbenchers have their voices heard, it has not been lost on anyone that the trio of issues provides fertile ground for any potential leadership rival to make political hay.
"I heard about it and didn't go near it, you can see what it would look like to Micheál," one TD who did not attend said, adding that while the intention may have been to hold a genuine discussion to help the party, it may ultimately morph into something less innocent.
One TD who attended the meeting said the party's consistent poll rating in the mid to high teens means backbenchers in two Fianna Fáil seat constituencies like Cavan-Monaghan, Carlow-Kilkenny, and Laois-Offaly are at risk - claiming the party "is now down at 2011 levels of poll support and if we're not careful we'll come back with 20 or less seats".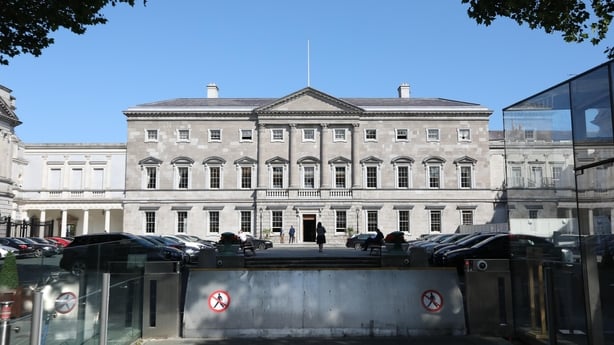 Another said the party hierarchy is "treating backbenchers like children", and claimed that Mr Martin's necessary trips abroad to Ukraine and Brussels are taking his focus away from problems in the party.
A third said it was no coincidence the meeting was held while Mr Martin was away or that it was deliberately organised by word of mouth, rather than in writing, adding that holding the meeting in political daylight rather than in dark corners is in itself intended to send a message.
While a fourth said that backbenchers now need to informally organise a "bloc" within the party to balance out the influence of ministers and ministers of state through a "collective unity" of backbenchers, adding that it is time for telling the party to go back to basics and set out who and what it actually represents.
It is this latter issue - or at least its influence - which explains Mr Martin's hurried calls to attendees in recent days, as it will not be lost on him or others that a united backbench can quickly outnumber the hierarchy if and when a need arises.
Such a backbench grouping, one senator noted, would include two rumoured potential future leadership rivals in Barry Cowen and Jim O'Callaghan, both of whom attended Wednesday's meeting, during which Mr O'Callaghan said he would like to see more meetings in September and October.
"No one's pushing Micheál now. The ard fhéis in September is his only one as Taoiseach [due to Covid restrictions in 2020 and 2021]," one senator said.
"But after that, people will start looking at the handover [on 15 December, when Fine Gael leader Leo Varadkar is due to become Taoiseach] and what happens after," adding that while Mr Cowen and Mr O'Callaghan are on the backbenches - and therefore involved in any future backbench bloc - other rumoured leadership rivals, like ministers Michael McGrath and Darragh O'Brien, are not.
A fact whose importance will not be lost on anyone, if and when the time for change ultimately comes.
What next?
For now, of course, all that has happened is a meeting in public among colleagues to discuss what they believe are the best interests of the party.
And even if the more conspiratorial interpretation of the meeting is to be believed, we have been here before.
Several supposed Fianna Fáil earthquakes of discontent in recent years have ultimately become little more than a small tremor. The most recent of which was last summer, when a rumoured leadership heave led to nothing after a clear the air meeting in September.
But that does not mean what took place on Wednesday should be ignored either, not least by Micheál Martin.
Over the past week, British politics has seen the full force of a backbench backlash, with prime minister Boris Johnson being forced from power due to growing discontent among his party's ranks.
It is a different scenario and Micheál Martin and Boris Johnson are polar opposites when it comes to their character.
But the power of a political groundswell will not be lost on Mr Martin as he tries once more to read the backbench tea leaves.