The Taoiseach has said he believes the State pension age should not go beyond the age of 66, saying there is a "clear groundswell" within his party to retain it.
Micheál Martin said this would have "clear implications for PRSI" and that extra contributions would be needed to ensure the pension age was not increased.
"There has to be give and take, either in respect of PRSI or the age question," he said following a meeting of the Fianna Fáil parliamentary party in Dublin to discuss the Budget.
However Mr Martin said he would work with his coalition partners before any decision is finalised.
He said there is "ongoing consideration" being given to the recommendations made by the Pensions Commission last October.
This recommendation was that the pension age should gradually rise to 67 before 2031, and 68 by 2039.
The Government has not made a formal decision on the issue, which became a big topic of debate in the 2020 general election campaign.

It also became a key part of the programme for Government discussions, during which the coalition parties could not reach agreement and decided to refer it to an independent commission for consideration.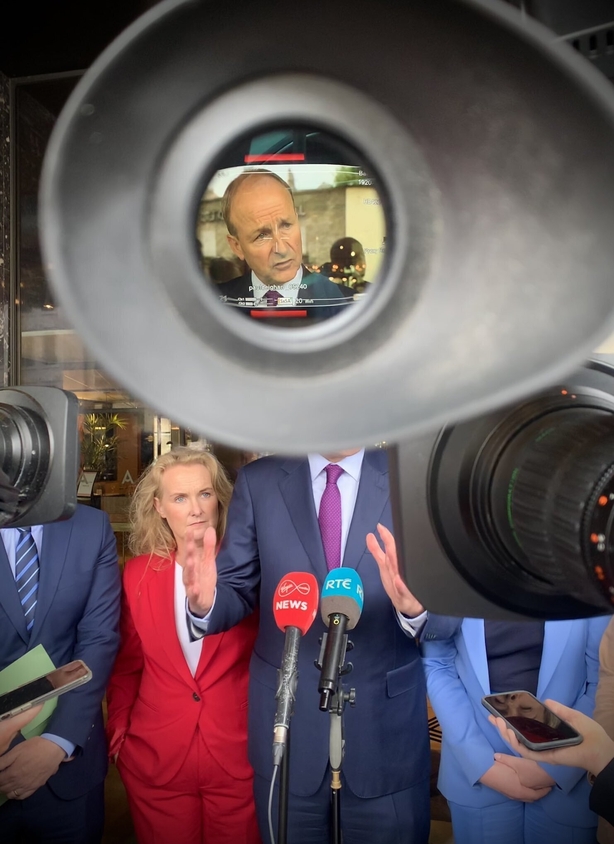 Mr Martin could not give a timeline on when the Government will formally decide the matter - something that had been promised before the Dáil rises for the summer recess.
He dismissed suggestions that he had "undercut" the Minister for Social Protection, Heather Humphreys who has said the current pension system is "not sustainable".
Commenting in April on the report from the Pensions Commission, Minister Humphreys said: "There are difficult decisions here. There's no point in fudging that."
Last September, the Fine Gael leader, Leo Varadkar, told his party he would oppose massive PRSI hikes for the self-employed, designed to help pay for any delays to raising the age of the state pension.
Sean Fleming, Minister of State in the Department of Finance, told RTÉ's Drivetime that a major report on the amount of tax needed to fund pensions will be released shortly.
The Fianna Fáil TD for Laois Offaly added that this year's budget will look at a taxation package for the hard-pressed middle and those on low incomes, while pensions funding is a matter for "down the road" and will not feature as a prominent issue in the budget.