Dublin MEP Clare Daly has criticised the latest round of EU sanctions against Russia, arguing that they will impose hardship on people who can least afford them and would not end the war in Ukraine.
Speaking on RTÉ's European Parliament Report, Ms Daly said that calls from other MEPs for sanctions to go further were "totally reckless and ridiculous".
Her comments were sharply criticised by other Irish politicians in Starsboug this week.
"I believe negotiation is the only way. Now people have said, 'oh, you want Ukraine to surrender to Russia?' Absolutely not. But what I do not want to see is the situation which has unfolded and is much more out in the open now, of the country of Ukraine and citizens of Ukraine being used in a proxy war against Russia", she said.
We need your consent to load this rte-player contentWe use rte-player to manage extra content that can set cookies on your device and collect data about your activity. Please review their details and accept them to load the content.Manage Preferences

Ms Daly reiterated her criticism of NATO, accusing the organisation of playing a role in "provoking" the war.
However, speaking on the same programme, MEP Billy Kelleher rejected calls for sanctions to be scrapped.
"I was in Ukraine itself. I saw the flow of refugees. They weren't running from Ukrainian guns. They were running from Russian guns, from Russian artillery that has effectively targeted cities.
"I stood in a city that is demolished from Russian artillery, indiscriminate firing, literally killing civilians at will. So, I mean, the aggressor is Russia and we must do everything to try and wean ourselves off the fossil fuels that we purchase".
Mr Kelleher said European money was being used to fund "Putin's war" and that such funding should be cut off quickly.
---
---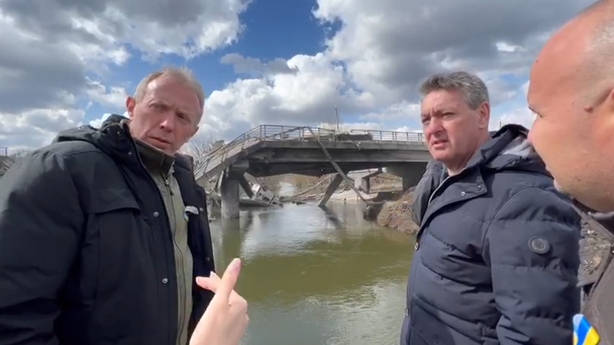 Fine Gael MEP Colm Markey also criticised the position of Ms Daly and MEP Mick Wallace, which comes after they have been involved in controversy over their stance on the War in Ukraine.
"You can't negotiate with an aggressor like that. The reality is, he has invaded Ukraine and he has caused all the destruction that's there. If you negotiate with someone like that, they'll do it again somewhere else. So you have to send the message loud and clear that that type of activity is not tolerated", he said.
Ms Daly acknowledged that many people are unhappy with her response to the Russian War in Ukraine, however she insisted that she has also received support both from Ireland and across Europe.
She condemned the invasion, adding that Russia was ultimately responsible.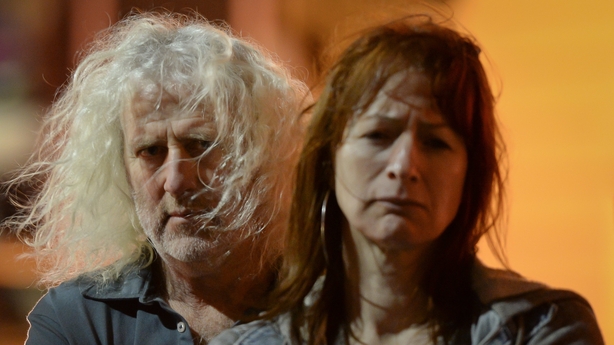 However, she added that "you can't ignore the role of NATO".
She said that "escalating the conflict with more arms and more sanctions and giving Russia, if you like, nowhere to go, but to escalate, is not in the interest of anybody in Ukraine".
The full episode of European Parliament Report will be broadcast on Saturday, 7 May, at 11.20am.