Minister for Transport Eamon Ryan has announced €289m in funding for local authorities to develop more cycleways and walking infrastructure in 2022.
Projects to be delivered this year include the Clontarf to city centre route in Dublin, MacCurtain Street in Cork, O'Connell Street in Limerick, the Salmon Weir Bridge in Galway, as well as connection of the Waterford Greenway from Bilberry into the city centre.
The funding will be allocated by the National Transport Authority and will contribute to the development of almost 1,000km of new and improved walking and cycling infrastructure across the country by 2025.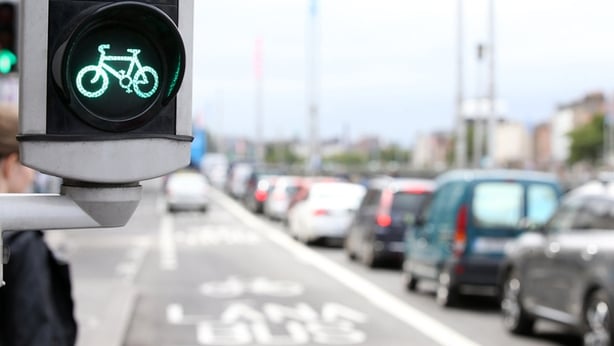 Mr Ryan said it was very important that real changes are made coming out of Covid.
"We must use the opportunity that exists - people are not all going to go back working the way we did two years ago. We are already seeing traffic building up, if we allow that continue to grow, we will get back to gridlock."
He said the Government would be accelerating active travel - making it easier for people to cycle and walk and especially to cycle to school.
Asked about the legal issues around the Sandymount part of the coastal cycle route, Mr Ryan said that the previously promised changes to the Road Traffic Bill would be brought in amendments next month.
"Where a Council is applying an experimental traffic measure, it will give real legal clarity and certainty. There will be proper consultation and it will be done in a really clear and specified manner without planning permission."
Mr Ryan said that would make it easier for councils to develop such infrastructure.
Last July, residents of Sandymount won a legal challenge against the construction of a two-way cycle lane along the seafront on Strand road proposed by Dublin City Council.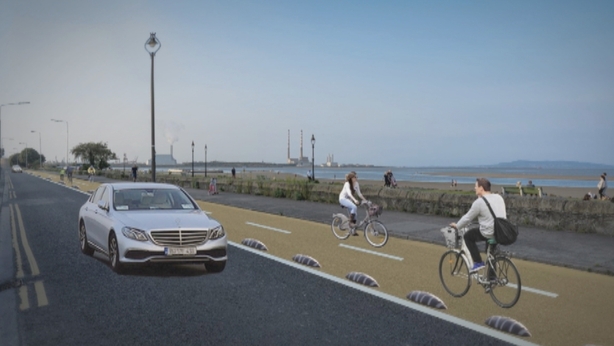 It would have restricted cars to one southbound lane out of the city as a temporary Covid-19 mobility measure.
However, Strand Road is not included in 2022's list of projects. Mr Ryan denied that the Government had given up on the project and he said they were currently working on the northside of the coastal cycle route going from Baldoyle to Malahide to Portmarnock and Donabate.
"Strand Road is in the courts, it will take slightly longer but the absence of funding on that should not be a signal that we've given up on the idea of creating a spectacular route around Dublin bay," he said.