The Houses of the Oireachtas Commission is to review access to Leinster House car parks.
It is understood the decision follows Independent TD Richard O'Donoghue driving a truck cab through the Kildare Street gates last month.
The Limerick deputy said he had wanted to highlight the Government's failure to act on the rising price of fuel.
Under existing rules, a TD can park a different vehicle at Leinster House if it is the only vehicle available to them on that day and provided they give the registration details in advance.
However, the Houses of the Oireachtas Commission has now agreed to review the protocol on parking, and change appears likely.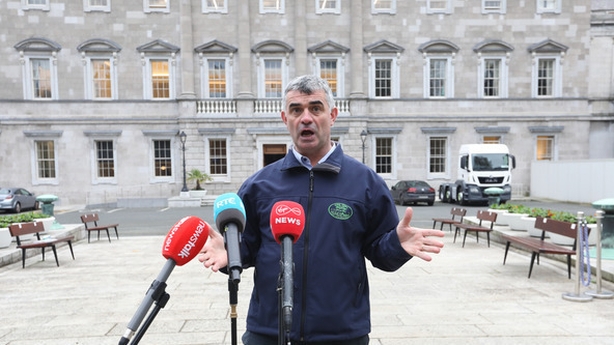 Mr O'Donoghue said he does not believe that the rules on car parking should be changed.
He said the cab he drove into Leinster House last month was a "work vehicle" and he had followed existing protocol.
"That should be enough," Mr O'Donoghue said.
The Limerick TD added that the cab was properly licenced, he had been "respectful" to the staff and the rules, and there should not be any "discrimination" over work vehicles.