Around 1,000 additional Special Needs Assistant (SNA) positions are likely to be announced as part of Tuesday's Budget.
Following discussions between the Minister for Education, Norma Foley, Minister for Public Expenditure and Reform, Michael McGrath and Minister of State for Special Education and Inclusion, Josepha Madigan, it is also expected that the DEIS scheme will be expanded to include more schools.
RTE News understands that the Minister for Higher Education, Simon Harris, has secured the first increase in college grants in ten years.
It is expected that there will be a hike in the rate of SUSI grants for third level students, as well as a widening of the eligibility criteria.
€100m package to boost post-pandemic tourism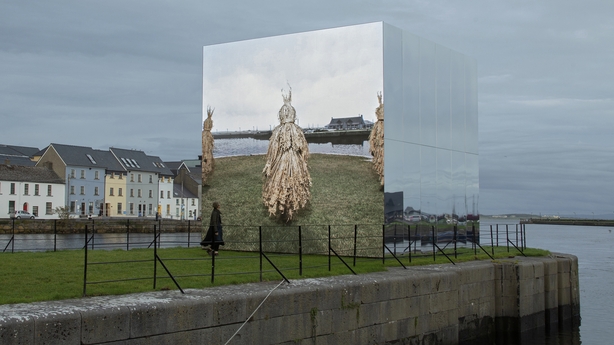 Investment in festivals and nightlife will form part of a €100m Budget package aimed at boosting tourism in the aftermath of the pandemic.
It is understood that the Minister for Tourism, Catherine Martin, has secured the additional funding which will focus on marketing Ireland as a destination, particularly to the US market, and supporting businesses in the sector.
It is expected to include tens of millions of euros in funding for Tourism Business Continuity Schemes.
Part of the €100 million package will be aimed at invigorating festivals including the Galway Arts Festival, Tradfest and Puca - some of which have been on hold as a result of the pandemic. These are seen as a key driver of weekend breaks in Ireland from the UK market.
The package is also understood to include investment in nightlife on the back of the recently-published report by the Night Time Economy Taskforce.
Funds are being made available to support the organisation of a five-year college football series. The first game planned is between North Western University and The University of Nebraska and is expected to attract 20,000 visitors from the US.
Tourism is one of the sectors worst-affected by the pandemic, with a complete collapse of overseas tourism in to Ireland.