Labour leader Alan Kelly has told the Dáil that the National Development Plan actually brings more uncertainty on projects, with confusion abounding.
He said it was a work of fiction and a wishlist with no clear delivery.
Mr Kelly said proposed transport projects would have to be proofed twice by Minister Eamon Ryan - once on climate and once by the National Investment Framework for Transport in Ireland (NIFTI).
He said "NIFTI will be quite shifty" and Minster Ryan will have to qualify on two levels whether projects will go ahead.
Labour's Alan Kelly says the NDP brings more uncertainty on projects. He says proposed transport projects would have to be proofed twice - once on climate, once by National Investment Framework for Transport in Ireland. Min Coveney says the Nifti process was good governance. pic.twitter.com/8zbzBVaEZ9

— RTÉ News (@rtenews) October 5, 2021
Minister for Foreign Affairs Simon Coveney said the NIFTI process was good governance, with an audit before committing hundreds of millions.
The new plan, described by ministers yesterday as "gigantic", promises €165 billion in funding for a range of projects over a 10-year-period.
---
Read more: National Development Plan: Commitments made to your region
---
Mr Kelly also said a motorway between Cork and Limerick was referred to as the "M20" in the 2018 NDP.
He said the route was now renamed the "N/M20" in the new NDP and that qualification was a very big change.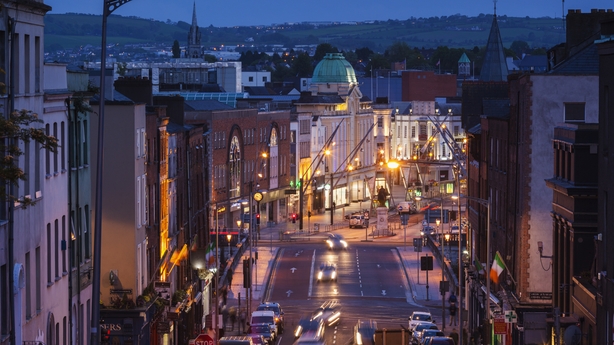 Sinn Féin's Donnchadh Ó Laoghaire said the plan casts serious doubts on the delivery of the M20 Limerick to Cork motorway.
Mr Ó Laoghaire said there cannot be balanced regional development without a motorway linking the country's second and third biggest cities.
Speaking in the Dáil, he described parts of the current road as "no more than a boreen".
Responding, Minister Coveney said the NDP is aiming to increase the populations of cities outside Dublin by 50%.
He said he was committed to a motorway between Cork and Limerick, but he added this was an enormous project that would take time to plan.
While launching the plan yesterday, the Taoiseach described the new National Development Plan as "unprecedented in scale" and one that will shape Ireland's response to the housing crisis and the challenge of climate change.
Rosslare Europort funding
Mr Coveney also told the Dáil that €42m is included in investment plans for Rosslare Europort between 2021 and 2026.
Speaking during Leaders' Questions, the minister said the Rosslare Port is unique as it is a commercial company.
He said there has been a "dramatic increase" in traffic to mainland Europe.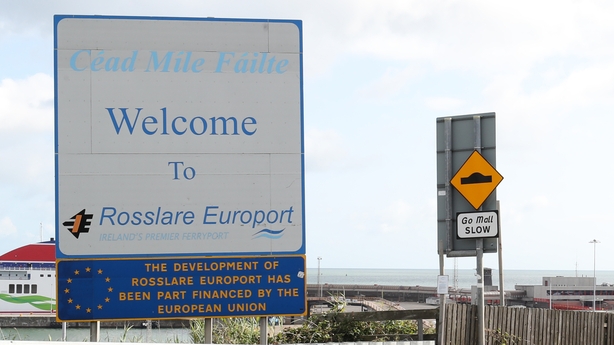 He was responding to Regional Group TD Verona Murphy, who said the Government is not committing any money to Rosslare Europort beyond funds necessitated for customs upgrades resulting from Brexit.
The expenditure Mr Coveney detailed will only use up room in an already crowded port, she said.
"Astonishingly", she said, there is no specific allocation for post-Brext infrastructure in the NDP.
Non-EU HGV driver licences must be recognised, she added.
We have the money for development plan - Ryan
Speaking earlier on RTÉ's Morning Ireland, Minister Ryan said that the key test of the Government would be its ability to deliver on the spending plans contained in it over the next three years.
He said Government has committed to a very high level of capital spending over the next ten years and it was important to recognise that.
"We do have the money and have agreed the funding will be provided," Mr Ryan said, adding that the plan is not a "wish list" but ensures "we get value for money".
The minister said he wants to start steering investment in a green direction by building public transport and active transport and leading "resilient investment".
He said that in this decade Ireland will decarbonise the country and the development of public transport will be key to that.
Additional reporting: Micheál Lehane