Minister for Further and Higher Education Simon Harris has said he is "considering very strongly" making a complaint against Sinn Féin's Matt Carthy for what he says was a misuse of Dáil privilege.
Speaking at TU Dublin, Mr Harris said Mr Carthy had made comments in the Dáil yesterday that would be defamatory if they had been said elsewhere.
He also reiterated that the comments were untrue.
Speaking under privilege during a Dáil debate yesterday, Mr Carthy accused Minister Harris of leaking from Cabinet.
The claim was made during a debate in the house ahead of a confidence vote in Minister for Foreign Affairs Simon Coveney in the wake of controversy over the appointment of former minister Katherine Zappone as a UN special envoy.
Mr Carthy has said that he stands over the remarks he made and they were "absolutely consistent with the principle of parliamentary privilege".
However, Mr Carthy said he does not have "the basis of the evidence" to support his contention as it is with Fine Gael.
Speaking on RTÉ News at One, Mr Carthy said that Taoiseach Micheál Martin has a responsibility to investigate the leaking of Cabinet information.
He said "if anyone has evidence it is Fine Gael" and they should share any evidence on the matter to gardaí.
Mr Carthy said that he "only knows what is general knowledge", that a sting operation was conducted by a junior minister.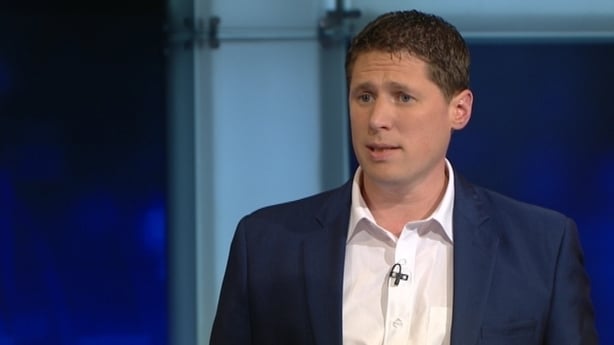 The Cavan/Monaghan TD said his remarks were not a surprise to anyone in the Oireachtas, in the media or within Government circles and he does not think "there should be any problem with the public being aware of what is the talk of Irish political circles".
Tánaiste Leo Varadkar accused Mr Carthy of abusing parliamentary privilege to make an accusation against another member of the Dáil.
Mr Varadkar said Mr Carthy's claim "was wrong", and was "based on rumour" and "no evidence whatsoever".
He added that he hopes the Committee on Procedure and Privileges will investigate the matter.
Minister Harris also told the Dáil that he wants the record corrected.
Minister for Housing Darragh O'Brien said Cabinet business must be confidential, adding that it is crucially important that Cabinet confidentiality is respected.
Speaking in Limerick, he said the Secretary General of the Department of the Taoiseach has issued guidelines on the issue.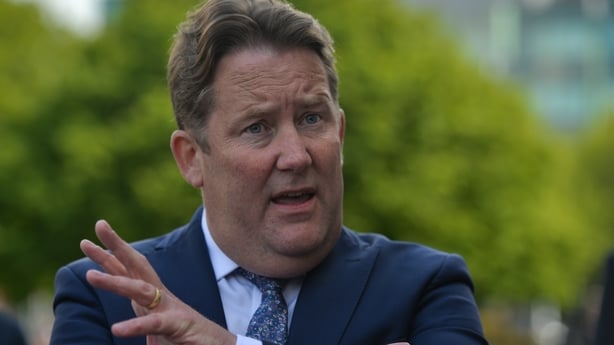 "As a member of the Cabinet, it is crucially important when meeting as a group that anything discussed in the room, stays in the room," he said.
"The Taoiseach is more experienced than I and obviously has continually reiterated the importance of doing our work together in a collaborative way on behalf of the people."
The Minister for Health has said he believes that there is a problem with the amount of leaks coming from Cabinet.
Speaking on RTÉ's Prime Time, Stephen Donnelly said that he has never leaked Ccabinet information - a practise he said makes the job of Government more difficult
"I think there is a problem in this Government with the amount of leaks coming from Cabinet," he said.
However, he said that Minister Harris has flatly refuted Sinn Féin's accusations that he was the source of recent leaks.