The Dáil has heard that the CervicalCheck tribunal is "not working and it's not fit for purpose".
Sinn Féin TD Rose Conway-Walsh was joined in her criticism by the party's spokesperson on health, David Cullinane, who said the women affected by the controversy were "voting with their feet".
"They are saying to you loudly and clearly that there are problems", Deputy Cullinane told Minister for Health Stephen Donnelly.
Mr Donnelly said that the tribunal has received five claims, with more women having made "formal requests" to transfer their claims from the courts.
"It is a small number of claims; obviously we would like it to be more claims," he said, adding that "a lot of people are waiting to see" and "are reserving judgement".
The minister was introducing at second stage a bill that will act as "a technical amendment" and extend by six months the 26 July deadline for claims.
The amendment also allows for a second, final extension of a further six months.
Mr Donnelly said this will allow women and their families "as much time as possible" to consider how they want to proceed.
Many speakers - including the minister - paid warm tributes to Vicky Phelan, and the other women who brought the scandal to light.
Labour Party leader Alan Kelly said he is delighted that Ms Phelan is on her way home from the United States, having been in touch with her last night.
"Without her, I don't think we'd be here discussing this." he said.
Deputy Kelly said he would support the amendment, as did Deputy Cullinane, who expressed serious concern "that so few women have come forward" to the tribunal.
Mr Kelly said he does not believe that many more than five cases will be brought, and noted that the tribunal has cost €2.5m, with its new premises costing €600,000 a year.
"It is a stain on us," he told the Dáil, that this issue has not been dealt with, and warned that a condescending paternalism in the medical profession may be reasserting itself.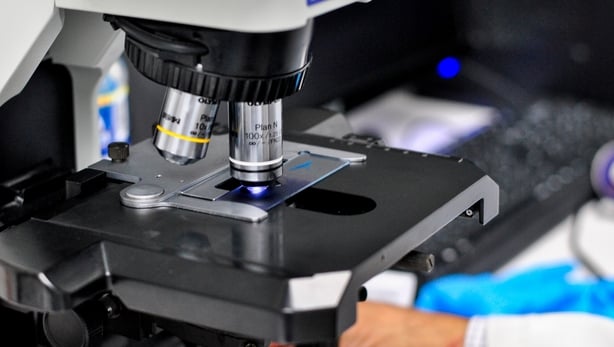 Mr Donnelly acknowledged the "profound impact the CervicalCheck debacle had on women and families who were affected."
"It will take some time to restore the loss of trust," he said, but he expressed confidence in the current management team at the service.
The minister said that "the past 15 months have been a challenging time" and pandemic-related restrictions have "caused significiant disruption" in the establishment of the tribunal.
There were also significant legal issues which stalled progresss.
The tribunal received its first claims in March, having moved into new purpose-built premises that were designed with "privacy in mind," he said.
Delays were exacerbated by the cyber attack on the Health Service Executive in May, which forced the tribunal to take its servers offline, but the minister emphasised that there is "no evidence than any information was accessed or compromised."
Deputy Kelly said it is "scandalous" that the Government is making women choose between "taking cases or allowing their families to do so after they have passed."
"It is not tolerable, it is not fair," he said.
Aontú leader Peadar Tóibín said in a meeting he had with CervicalCheck, the service had denied that women had been wronged. He said that this has still not been addressed.
Minister Donnelly thanked the deputies for their contributions, and the "broad support" the bill has received.
The Cabinet has been committed to addressing this issue as comprehensively as possible from the outset, he insisted.
"We pushed and pushed as far as we could," he said, and when progress was blocked by the statute of limitations, "we found another way" to help those who are statute-barred.
"We delivered on everything we could deliver on", Mr Donnelly said, and "these decisions were made in good faith".