Fine Gael's Maria Byrne and Fianna Fáil's Gerry Horkan have been elected to the Seanad, following by-elections to replace Fine Gael's Michael D'Arcy and Sinn Féin's Elisha McCallion who resigned last year.
Ms Byrne, from Limerick, won a seat on the Agriculture Panel.
She received 118 votes, finishing well ahead of Independent candidate Ian Marshall, who got 69 votes.
Labour's Angela Feeney received 15 first preference votes.
The quota was 102 votes.
Counting in the other Seanad by-election will soon get under way.
Fianna Fáil's Gerry Horkan was elected to the Industrial and Commercial Panel, replacing Ms McCallion.
He received 114 first preference votes and was elected on the first count, with the quota set at 101.5.
Green Party Chairperson Hazel Chu, who contested the election as an independent, got 10 votes.
The other Independent Candidate Billy Lawless got 52 votes, while 27 members of the Oireachtas voted for Labour's Ciaran Ahern.
There were four spoiled votes.
---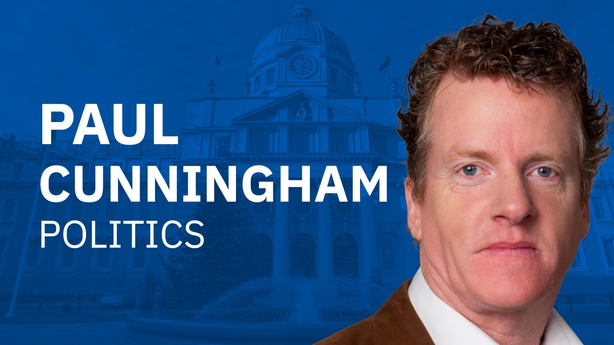 The Seanad by-election victories were big results for Micheál Martin and Leo Varadkar, even if they garnered little public attention.

An election pact negotiated by the Fianna Fáil and Fine Gael leaders yielded two seats.

More importantly, the Oireachtas members of both parties abided by the pact, which ensured that Maria Byrne and Gerry Horkan were returned, convincingly, on the first count.

Within political circles, there had been rumours for weeks that dissidents within both parties could scupper the pact - especially given it was a secret ballot.

Whispers suggested that Maria Byrne was particularly vulnerable to the challenge posed by Ian Marshall, an independent candidate, who was being backed by Sinn Féin and others.

In the heel-of-the-hunt, Byrne secured nearly twice as many votes as Marshall - even 4 more than Horkan.

The twin wins have therefore given both Micheál Martin and Leo Varadkar something of a breather, after a tumultuous year.

It has also given an additional sense of unity to a Coalition which, at times, has seemed to be close to pressing the self-destruct button.

The row within the Green Party, over chair Hazel Chu's decision to stand as an independent in the Seanad race, also seems to have burned itself out.

A good day at the office for the Coalition.

The question is whether the cohesion can be retained amid the enormous challenges bearing down on this government.
Analysis by Paul Cunningham