There is no justification for the Government to spend more money supporting male Gaelic games players over their female counterparts, the chairperson of the Oireachtas Committee on Sport has said.
€3.7 million was paid out by the Government to support Gaelic games players last year, with €3 million being made available for male players and teams, and €700,000 for female players and teams.
Niamh Smyth told RTÉ's This Week programme that she would ask her committee to to investigate the disparity.
The funding gap has been strongly criticised by players, managers and representative organisations involved in women's Gaelic games.
Ms Smyth, a Fianna Fáil TD said "there is no justification for this."
"The growth and appeal of women's Gaelic games is wonderful but they are not financially reimbursed in the same way as male players."
"As chair of the Oireachtas committee with responsiblity for this area, I certainly will endeavour to investigate why funding is divided up in such a way that these exceptional ladies are not being funded in the same way as men's GAA," she said.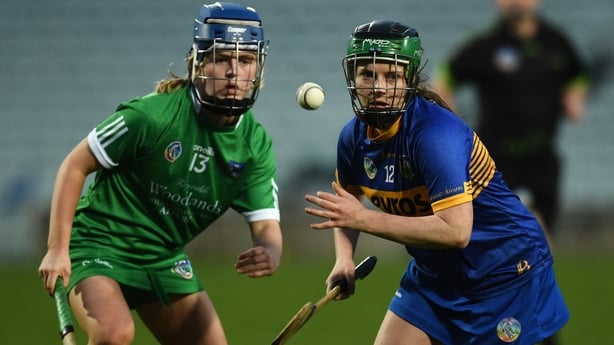 "Some of these women will have children at home, they will be sacrificing work, careers, and study. The amount of travel involved is massive."
"They don't get the same exposure to facilities, or funding and it is certainly something as a government we need to look at."
She said she would ask fellow members of her committee to examine the disparity during public hearings.
"93% of players do not receive any travelling expenses, 65% pay for gym memberships, and 60% contribute towards their own recovery costs"
In response to questions from RTÉ's This Week programme the two ministers in the Department of Sport have said they recognise the importance of ending the funding gap between male and female inter-county Gaelic players.
The Minister for Sport, Catherine Martin, has told RTÉ News she believes sport is for all and she and her Minister for State, Jack Chambers, are committed to increasing funding for programmes targeted at women, people with disabilities, older people and others.
She also said she is "aware of the disparity between the funding for men's and women's Gaelic player support schemes. I can confirm that my Department and Sport Ireland are committed to working with the Gaelic games associations and players' representatives with a view to narrowing and ultimately eliminating the gender funding gap."
The representative body for female inter-county Gaelic players, the Women's Gaelic Players Association has also called for the funding gap to be closed.
It said female Gaelic players incur far higher expenses than many of their male counterparts when representing their counties at senior level.
President of the WGPA Maria Kinsella said analysis carried out by the association found that female Gaelic players were "paying for their own boots, hurleys, gear, travel, and food"
"93% of players do not receive any travelling expenses, 65% pay for gym memberships, and 60% contribute towards their own recovery costs"
"There is a big financial burden to represent their county at the highest level." she said.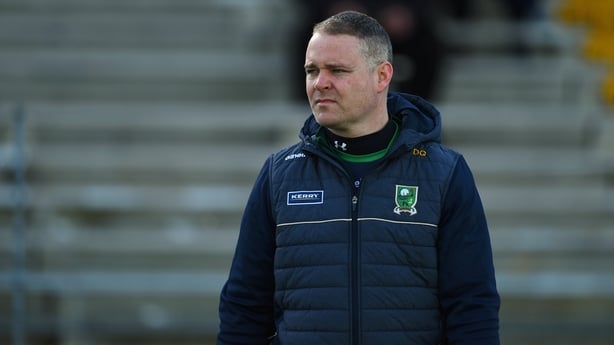 The co-manager of the Kerry Ladies Senior Football team, Declan Quill, urged the Government to address the imbalance in funding for women's teams.
He said female players were not given the same expenses or equipment as men, and were in greater need of additional funding.
"Since the Covid pandemic, the girls here were still training three nights a week, they were getting food one night. If you compare that to the men they get fed no matter what they do and where they go."
"A lot of the women's inter-county teams are paying for their own gear, but when I played for Kerry we used to get showered with gear we had so much of it."
He said the Government allocation to support female Gaelic players was "pitiful".
"Where did they come up with these figures and who said it was okay to do that? I can't believe it" he said.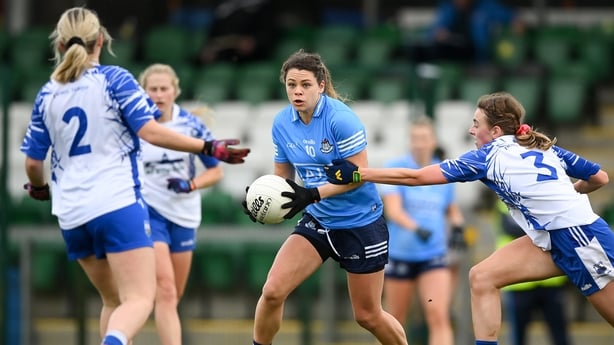 "If you were a minister and you had a son and a daughter playing football or hurling, wouldn't you like the two of them to be treated the same?"
"But when you sign off on something like this, or allocated funding like this, you are saying the men's game is more important, it's more important that we look after the men, and here's a few pence for the women...we'll give them something but we're not giving them equal rights."
Two separate schemes were operated by Sport Ireland to facilitate the dispersal of Government funding last year.
The GAA inter-county support scheme, valued at €3m, was only available to male players. It allowed for individual player grants to be channelled directly to inter-county players via the GAA and the Gaelic Players Association.
A separate scheme to support Inter-County Camogie and Ladies Football allocated a sum of €700,000.
This scheme did not provide for individual player grants, but instead awarded funding to teams to enhance access to training facilities, injury prevention and medical cover, health checks, player performance and national administration and governance.
Inter-county players have criticised the disparity in funding, and called for change.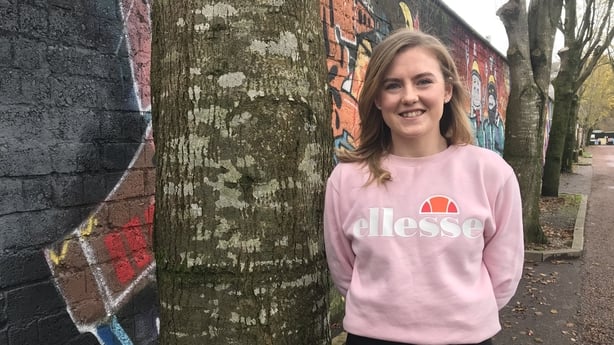 Libby Coppinger, a dual player with Cork, said: "Women are putting in the exact same amount of time as men. So I don't understand why there is a difference between the two."
"We love the game, so we don't want to be complaining, but we want the Government to take gender, and support out of the equation and look at it in terms of the effort that is being put in, and recognise that."
Sport Ireland said the schemes in place to support Gaelic players are decisions of the Government.
It said Sport Ireland plays no role in setting the amount of money available under each scheme.
However it added it has proposed an independent review of these schemes to consider the strategy for funding in the future.
The Department of Sport said that Ministers Martin and Chambers "recognise the importance of narrowing and ultimately eliminating the current funding disparity."
It said future Government decisions regarding player support schemes would be informed by the outcome of an independent review of these schemes commissioned by Sport Ireland.
A spokesperson for the ministers said they had recently received a report from the Women's Gaelic Players Association called 'levelling the field', which outlines the financial burden placed on female Gaelic players.
They said they would study the report closely and meet with the the WGPA in the coming weeks.