RISE TD Paul Murphy has confirmed he will table a Dáil motion this week seeking to set in train a process to remove Mr Justice Seamus Woulfe from the Supreme Court.
The motion is expected to be tabled on Wednesday or Thursday, along with the Solidarity-People Before Profit TD Bríd Smith, and would take place without debate.
If passed, the Dáil would have to vote again within five days on whether or not to establish a special committee.
The committee would then examine the circumstances around Mr Woulfe's attendance at an Oireachtas golf society event in August.
It would then have to report back to the Houses of the Oireachtas.
"This is about accountability," Mr Murphy told RTÉ News.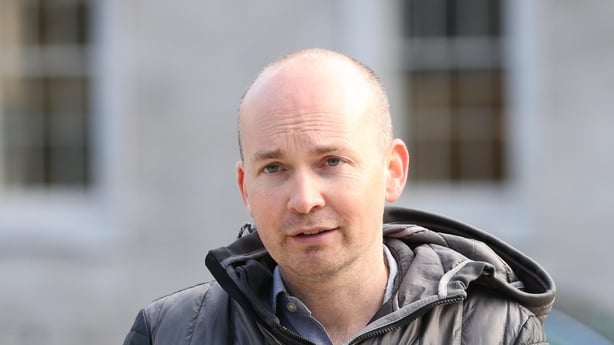 "It is clear that Seamus Woulfe, both in attending the Oireachtas golf society dinner, and in his response to it, undermined the public health effort that people were engaged in.
"At a time when people were not able to go to funerals of loves ones and when people's lives were massively disrupted, he was at an event that was in breach of the rules."