A former deputy leader of the Ulster Unionist Party has been accused of racism after describing US vice president-elect Kamala Harris as "the Indian".
There were calls for action against John Taylor over his tweet about Ms Harris, who is the first black and Asian-American person to be elected to the role.
John Taylor serves as a member of the British House of Lords as Lord Kilclooney.
In 2018, Mr Taylor tweeted "typical Indian" in response to a tweet about criticism of then-taoiseach Leo Varadkar, whose father is from India, during a visit to Northern Ireland.
After widespread condemnation, the former UUP member, now 82, insisted he was "certainly no racist" and that he has "an admiration for Indians".
In November 2017, he acknowledged a remark he made about Mr Varadkar had caused "upset and misunderstanding" and withdraw it.
On that occasion he had referred to the Taoiseach as "the Indian".
Ms Harris, a senator from California, also made history by being the first woman to be elected vice president when voters chose her and Joe Biden to replace Donald Trump in the White House.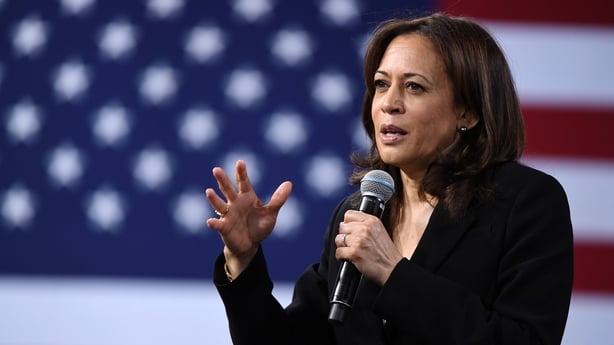 Today, Mr Taylor tweeted: "What happens if Biden moves on and the Indian becomes President. Who then becomes Vice President?"
Ms Harris, the daughter of Jamaican and Indian immigrants, will become the highest-ranking woman to ever hold an elected office in the US when the Democrat is inaugurated on 20 January.
Lord Speaker Norman Fowler has told Mr Taylor to retract his comments.
"Lord Kilclooney should retract and apologise," he tweeted.
"This is an offensive way to refer to anyone, let alone a woman who has just made history.
"The comment is entirely unacceptable and has no place in British politics. I could not be clearer."
Lord Kilclooney should retract and apologise. This is an offensive way to refer to anyone, let alone a woman who has just made history. The comment is entirely unacceptable and has no place in British politics. I could not be clearer.

— Lord Speaker (@LordSpeaker) November 9, 2020