After a week of high drama in the Dáil it ended on Thursday on a peculiarly and perhaps prematurely festive note.
Junior Minister Frank Feighan good humouredly told TDs that there would be sufficient veterinary checks in place to ensure locally sourced turkeys would be on the menu this Christmas.
The relaxed atmosphere was far removed from the tension that engulfed the Government for much of the week.
It all began just after 11am last Saturday when Leo Varadkar rang Micheál Martin.
Tánaiste Leo Varadkar and some of his staff had spent the early part of the morning establishing the facts arising from the Village magazine article.
There was an acute awareness from the off that this could prove very serious for the Government.
Green Party Leader Eamon Ryan was also contacted and over the course of the day it was agreed the Tánaiste would endeavour to explain all in the Dáil the following Tuesday.
All sides knew there was no way this could be avoided even if some are keen to point out that the Tánaiste had first volunteered to do it.
The three party leaders spoke again at their weekly Monday night meeting.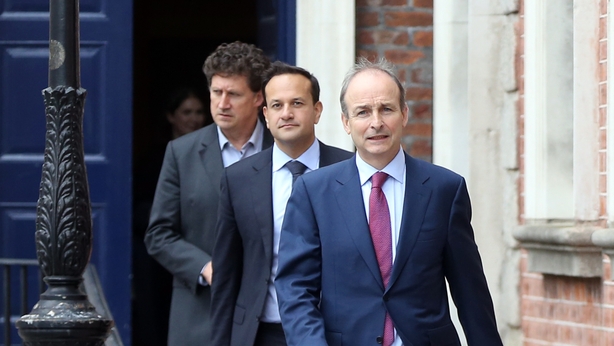 The matter was not discussed at the Cabinet meeting the following morning.
A lengthy period of questions is now the defined yet hazardous path to freedom out of a political controversy.
Leo Varadkar seems to have walked that path successfully but not entirely unscathed.
Questions around his judgement will linger.
Plus many in political circles will ask if his standing as party leader and Tánaiste meant that to even contemplate Leo Varadkar's departure was too risky a topic given its inevitable consequences for the stability of Government.
There is also the matter of the ongoing trawl for other correspondence with the National Association of General Practitioners, which is under way at the Department of An Taoiseach.
It seems though there is a confidence in Government that this particular storm has abated.
This was evident in the Tánaiste's jocose reply to Independent TD Michael Fizmaurice in the Dáil on Thursday when he lightheartedly assured him that any written response to his question would be entirely formal.
Sinn Féin's Pearse Doherty swiftly intervened to say this was not a joke and the story was not over.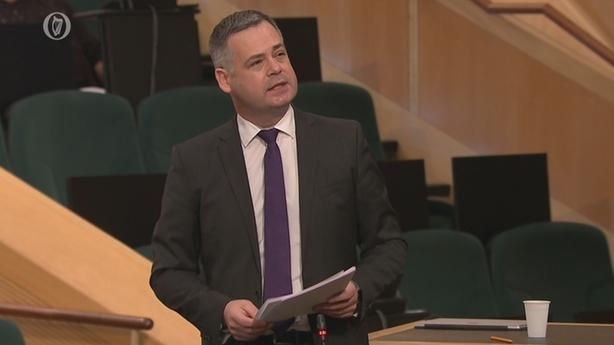 But assuming this episode has reached its end, the focus will next turn to its impact on the Government.
Across the ministerial ranks of all three parties there is a close to uniform view that this controversy could actually have a binding effect.
That said many within Government accept that some working relationships, particularly between senior and junior ministers from different parties, may never translate into smooth ones.
Overall, Fianna Fáil believes its non-confrontational approach gave the Tánaiste time to address the matter.
There is an expectation that this won't be forgotten by Fine Gael when future problems arise in Government.
There appears to be a broadly similar feeling among most TDs in the Green Party.
This is underpinned by something akin to gratitude over the sense of collective responsibility during the Mother and Baby Home Commission controversy the previous week.
There was no public criticism of Minister Roderic O'Gorman from within the coalition, despite Government TDs feeling somewhat overwhelmed by the level of opprobrium they faced on the issue.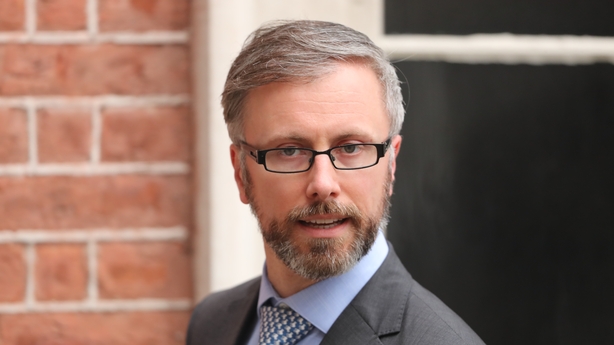 There appears to be a clear understanding now among the parties that early communication with each other is essential.
The Budget process, sprinkled as it was with billions of euro of borrowed money, is also said to have cemented working relationships between Green ministers and their Government partners.
There is also a strong sense that the Taoiseach and the Tánaiste understand each other better in recent weeks.
Indeed, some in Fine Gael will privately state that the Taoiseach's stance was greatly appreciated.
However, not all in the Fianna Fáil Parliamentary Party are content.
This was uproariously illustrated by the fiery contribution of Marc MacSharry.
It's true to say that several of the Sligo-Leitrim TD's colleagues believed his verbal attack on Micheál Martin was gratuitous.
But even considerably more moderate figures in the party will concede that TDs are under pressure locally from loyal party supporters.
These are in many cases party activists and they are very uneasy at the sight of a Fianna Fáil Taoiseach backing a Fine Gael leader in a time of difficulty.
The resignations of Dara Calleary and Barry Cowen heighten the troubling feeling among these supporters that Fianna Fáil has lost its way.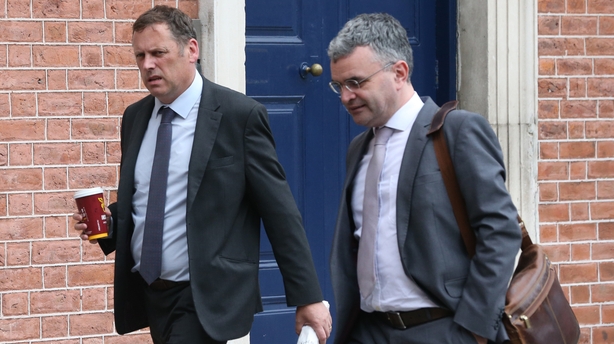 The reluctance of Jim O'Callaghan to absolve the Tánaiste of any wrongdoing will resonate with this group.
That all is part of a medium-term project though.
Right now political priority will focus on moving the country out of Level 5 in early December in a way that will spark the maximum level of economic activity before Christmas.
Such a task should keep the working relationships across Government continually welded in the weeks ahead.