A series of obstacles lie ahead for the Government. They look like making the terrain more difficult going for the three-horse vehicle of Fine Gael, Fianna Fáil and the Green Party.
Tough choices face Minister for Finance Paschal Donohoe and Minister for Public and Expenditure and Reform Michael McGrath, as number of temporary emergency measures come to an end. 
When Covid-19 prompted a shutdown, banks offered a three-month payment break on mortgages and business loans which was rolled over for a further quarter. 
But the ability of borrowers to continue extending repayments without negative consequences ends this month.  
Customers will be asked to begin making repayments again. 
If they can't pay, two things will happen. The borrowers will fall into a formal arrears process and the banks will have to categorise the debts as non-performing loans.  
Unfortunately, Ireland was here before in the wake of the financial crisis.  
In September 2013 the number of home loans in arrears of over 90 days peaked at 12.9%.  
By March of this year that figure was 5.6% - but reaching that figure meant many families had their homes repossessed, loans restructured or went into insolvency.  
The emotional toll on borrowers in such circumstances cannot be overstated. Falling into long-term arrears heaps enormous pressure on families and leads to all sorts of repercussions.  
Politicians know that resolving bad debts is controversial, painful and divisive.  
It is already clear how this will play out.  
Ministers will say the banks can't leave borrowers on payment breaks. Instead, lenders will have to deal with borrowers in difficulty on a case-by-case basis.  
However, the opposition will argue that the banks can do more. They'll say it is unfair to punish homeowners and businesses whose economic circumstances are caused by the pandemic.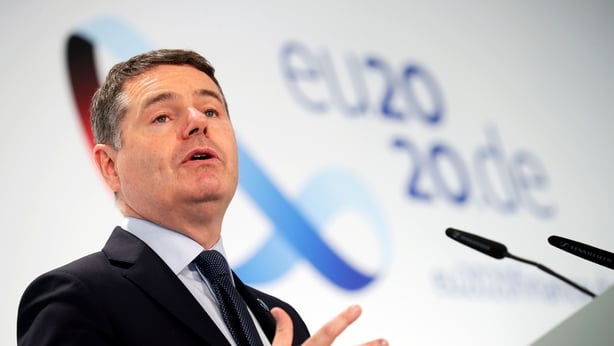 They will also point out that Mr Dohohoe, as Minister for Finance, holds the State's majority shareholding in both AIB and Permanent TSB, as well as a minority stake in Bank of Ireland.  
While mortgages and loans to firms become a hot topic, there is another difficulty brewing. 
Normally if somebody is laid off and there is no prospect of their job returning, they can apply for redundancy after more than four weeks.  
However, in an effort to help businesses forced to close, the Government put a brake on that for a six-month period.  
That pause comes to an end this month. Sources say the Cabinet cannot legally extend it any further.  
It means that some business owners will be faced with paying redundancy to laid-off workers whose jobs realistically no longer exist. 
The fear in Government is this will push some enterprises to the wall.  
At the same time the State will start negotiations on a new national wage agreement with public service unions which will be overseen by Minister McGrath.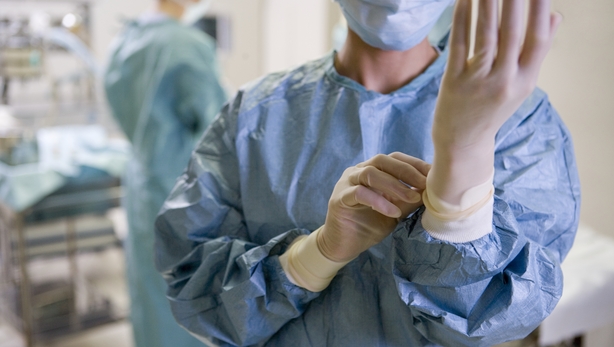 Never before has the value of a permanent pensionable job, with conditions which are mostly impervious to Covid-19, been so clear.  
It would be a brave trade union which would argue for a significant pay increase in the current climate.  
It is more likely the Government will opt for a short agreement of potentially 18 months to keep pay close to current levels.  
People in the private sector who have lost work will also experience a cut in the Pandemic Unemployment Payment this month.  
For them, the gap between the public and private sectors is stark. Also on a lengthening list of hurdles for ministers to negotiate is the unfolding Brexit drama, the persistence of the pandemic and a difficult Budget.  
But it's not all heavy going. Last June many people were surprised at the appointment of first time TD Norma Foley to the position of Minister for Education.  
But Taoiseach Micheál Martin's confidence in her abilities seems to have paid off.  
She was praised at the Fianna Fáil parliamentary party meeting following her stewardship of the reopening of schools and release of the calculated Leaving Certificate grades.  
For a new Government thirsty for positive news stories, that may be as good as it gets.