Leo Varadkar was, as he put it himself, looking forward to "freedom pints".
But like anyone hoping to find the sweet taste of life as they once knew it at the bottom of an empty jar, the Tánaiste will have to wait.
For how long, we just don't know. Because, as Mr Varadkar also pointed out when addressing the Dáil on the issue on Thursday: "We are not saying the pubs will open on August 10, we are saying they will open no sooner than August 10."
It was a more direct way of stating what has been the subtle messaging coming from the Government and public health officials in recent days: That this roadmap of reopening the country is not as straightforward as we might have expected.
The tentative steps towards freedom can, as we learned this week, be stopped in their tracks. They can also be sent in to reverse.
The timescales for reopening agreed by cabinet on Wednesday night were the same as those in the original roadmap for reopening, announced in May.
The roadmap was subsequently accelerated by Mr Varadkar in his final days as taoiseach before being paused by his successor, Micheál Martin, whose Government agreed on Wednesday not to proceed with Phase 4 of reopening which had been due to begin on Monday.
Asked if this suggested he was too hasty in speeding things up when he did, Mr Varadkar said it was always the case that the roadmap would be flexible.
"We made it very clear from day one that this is a plan that could be accelerated if things were going in the right direction, could be paused if things were going offline and reversed if needed," he told the Dáil.
Asked the same question, Taoiseach Micheál Martin said it was always made clear that the roadmap had indicative timelines and it was always the case that flexibility would be applied.
"We will be learning on an ongoing basis to live with Covid-19 for quite a considerable amount of time," he cautioned.
"The challenge for us as a society is how we can organise ourselves safely to work to recreate and engage as normally as we can."
Expectation management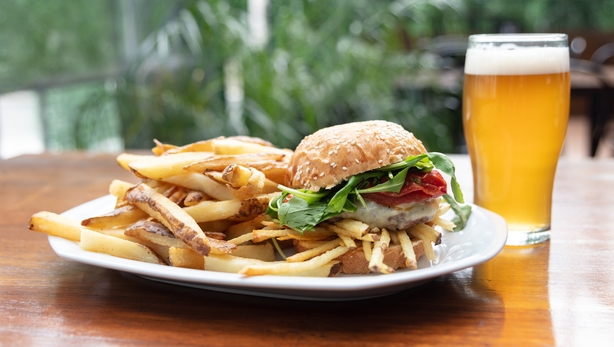 The changing nature of the roadmap presents a problem of expectation management for the new coalition.
Freedom pints as well as other liberties like going to a match, proceeding with wedding plans - not to mention the ability to make a living - were so close for so many before being snatched away.
This complicates the task of bringing the public on board. Getting buy-in might have been a lot more simple when the original lockdown was announced.
The response to the delaying of Phase 4 was immediately more robust than it was at the time the original restrictions were announced.
The Licensed Vintners Association responded immediately that the decision was a "hammer blow" and that the very future of the pub trade in the country is now at stake.
In a statement, it said businesses will go 40% of the year without trading, and that "some 7,000 pubs and 50,000 jobs are now dependent on a meaningful and urgent response from the new Government".
In the Dáil the following morning, Sinn Féin said 68% of the 270,000 jobs supported by the hospitality sector are outside of Dublin. Pearse Doherty asked if any consideration has been given to allowing the reopening in particular regions.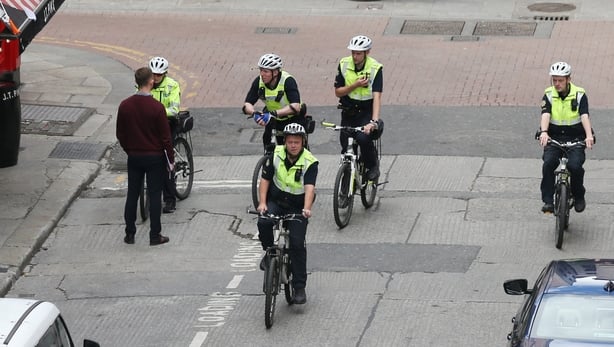 An urban-rural divide was apparent in the other Dáil contributions. Independent Michael Healy Rae said there is "an awful lot of difference between Dame Lane and Ballinskelligs" and that most country pubs cater for smaller groups where crowding would not be an issue.
Michael Fitzmaurice said that "anyone who has a bull's iota about rural Ireland would know that in most pubs in rural Ireland during the week there might not be four or five people".
He said the Government should look at the implications, not just for businesses themselves, but "for communities throughout the rural areas". One pub owner even went as far to tell a newspaper that he would be opening on Monday regardless - a statement that would be unthinkable in the earlier phases.
Generation divide
In line with an international trend, the growing rate of cases among the under-35s is a cause for concern among health officials and the Government is keenly aware that the message may not be getting across as strongly as it should.
Students, or younger people who are bearing a lot of the economic impact of the measures to contain the virus, may not be as willing or able to afford the meal out that is now a necessary party of socialising in bars with friends.
Many, it seems, are finding their social outlet in house parties. Acting Chief Medical Officer (CMO) Dr Ronan Glynn said there have been a number of clusters - of around 40 or 50 people - linked to single house congregations. He said there have also been individual cases with twenty or thirty contacts.
The Taoiseach asked Dr Glynn whether the closure of pubs was leading to more house parties. But ultimately, the thinking was that parties could happen after pub closing hours, or in tandem with pub openings in any event.
Limits of 10 visitors at any one time are now being recommended but it remains to be seen how enforceable these rules could be. The Government is to embark on a public information campaign more targeted at a younger generation.
Green list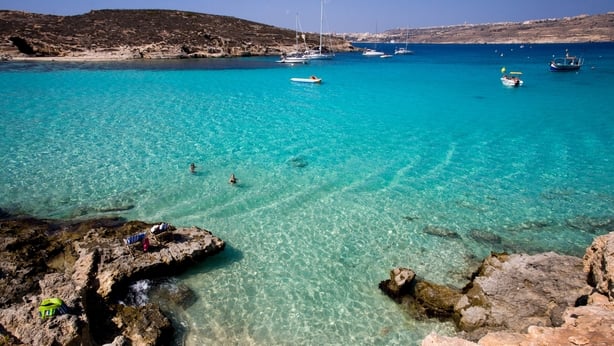 The so-called "green list" of countries deemed safe to travel to is being worked on over the weekend and will be published on Monday.
It is going to be extremely modest, with between a dozen and 20 countries listed.
One key measure will be the number of new cases per 100,000 of the population over the past two weeks. In Ireland, that figure is 4.7.
The countries in Europe with a lower number include Norway, Finland, Hungary, Estonia, Lithuania, Malta, Cyprus, and Latvia.
Places where the rates are far higher include not just Britain, but popular holiday destinations like Spain, France and Portugal.
The Government will take other factors into account which could determine whether countries with slightly higher rates than Ireland will be included, like Italy (4.5), Netherlands (5.4) and Greece.
The EU has published a list of 12 "third countries" that it deems safe to travel to. It includes Australia, Canada and New Zealand.
But Minister for Foreign Affairs Simon Coveney indicated Ireland will take a more conservative approach than the wider EU.
The list will be worked on right up until today, while the international situation evolves.
When it is published on Monday, the general advice will remain against all non-essential travel.
But separate advice will be given for countries on the green list - it's understood that advice will be around exercising caution and people will not be asked to restrict their movements or isolate after visiting them.
The list will be published every two weeks after that – making planning for foreign travel as difficult as it now seems for every other aspect of everyday life.
We are, as Mr Varadkar pointed out, nowhere near a second wave yet. But if we are, then the warnings are already made - be prepared for restrictions to be eased as well as increased.
The message from the Government is becoming clear - the situation is a fluid one.