Green Party Leader Eamon Ryan has said he does not believe the Government is ignoring the west of the country when it comes to ministerial appointments.
Yesterday, Independent Michael Fitzmaurice held up a map as the Dáil sat in the National Convention Centre highlighting that there were no appointments to the new Cabinet of TDs from the west of the country.
Mr Ryan, who was announced as Minister for Climate Action, Communication Networks and Transport in the new government yesterday, told RTÉ's The Week in Politics that it should be "fixed" when the junior ministers are appointed.
He said he "held out the olive branch throughout the campaign" and Green Party TD Pippa Hackett's appointment as Minister of State in the Department of Agriculture "brings a different perspective to the Cabinet".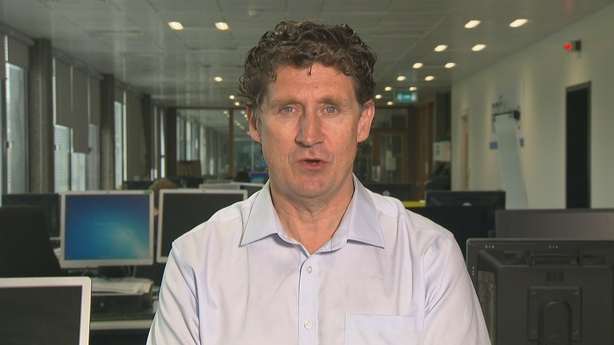 Mr Ryan said he does not foresee rows with other parties when it comes to climate action legislation but there may be "bumps on the road".
He disagrees with opinions that "rural Ireland will not want to go green", he said and he dismissed suggestions of "eco-austerity" under a Green government.
"The plan is for the next two to three years is that we will have to borrow", Mr Ryan said, adding "we will borrow to invest".
Speaking on #TWIP Green Party leader Eamon Ryan says each party leader was cognisant of trying to get both gender balance and regional balance in cabinet formation pic.twitter.com/y8gDIO52O1

— RTÉ News (@rtenews) June 28, 2020
He said that ending direct provision "will be challenging" but it will be done. He said it will take the "term of the Government".
"We're going to start and be consistent and Roderic (O'Gorman) will have a challenging job... it's a matter now of doing it and will probably taking the term of the government".
He said it makes sense for the area to be included in the Department of Children, Disability, Equality and Integration and not Justice.
On a relationship with Independent TDs, Mr Ryan said, "we sat down with Independents... we want an open Government".
"We will work with all TDs," he said.
---
Read more:
Latest politics stories
---
Minister of State Hildegarde Naughton has said that she does not think the west of the country has been forgotten about when it comes to ministerial appointments.
Speaking on RTÉ's This Week programme, Ms Naughton said that she will be the most senior minister in her area and that herself and Dara Calleary will be serving the west of the country.
She also said the government will need to get people back work especially in the next few months.
"That's going to be our focus and a test of this government, I don't think people are of in any doubt of the challenges ahead," she said.
Newly-appointed health minister Stephen Donnelly said he was surprised to get the job and was not expecting it.
When asked if his appointment might upset those who have served Fianna Fáil for many years, Mr Donnelly said: "Yesterday was a difficult day for a lot of people and many who have been in the party for many years".
In relation to ministerial representation around the country, he said: "Every minister is a national minister. The new chief whip Dara Colleary will have a significant role to play in this government."
On Covid-19, Mr Donnelly said that he has to wait for the expert report when it comes to coronavirus in nursing homes.
"The most important thing is the measures that are in place right now," he said.
He told the programme that he will be meeting with public health officials and nursing homes to make sure the appropriate protections are in place.
On the opening up of travel to foreign countries, Mr Donnelly said its going to be challenging and striking a balance that business can continue.
He said he will be sitting down with public health officials immediately to discuss this and that Chief Medical Officer Dr Tony Holohan relayed concerns to him this morning about opening up international travel.
New Minister for Housing, Local Government and Heritage Darragh O'Brien has said he is assessing the impact of Covid-19 on the the construction sector.
He said because of the lockdown and the change in work practices, the overall house completions number will be less than 14,000, which he said was a significant drop.
New Housing Minister @DarraghOBrienTD says he is assessing the impact of Covid-19 on the construction sector and due to the pandemic the overall number house completions this year will be less than 14,000 #rtetwip pic.twitter.com/pzDChxnmnl

— The Week in Politics (@rtetwip) June 28, 2020
Mr O'Brien said he started work this morning on his new portfolio.
Newly-appointed Minister for Justice Helen McEntee has told the same programme that implementation of the future of policing will be important.
"We've seen in the last while how important they are especially during Covid," she said.
On the lifting of covid restrictions, Ms McEntee welcomed the opening up of society tomorrow but said health guidelines still need to followed.
"Gardaí will play a huge part in that," she said.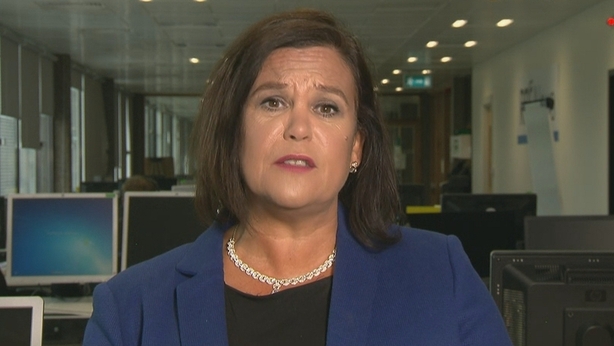 Meanwhile, Sinn Féin Leader Mary Lou MacDonald has said it is long overdue for any woman to lead the Opposition and it is a challenge for the Opposition benches to be "cohesive".
Speaking on The Week in Politics said there are substantial issues ahead and that due to the detail in the programme for government, strong opposition is needed.
Ms McDonald said Sinn Féin is a party preparing to be in government and that they are prepared to reach out and build alliances.
Sinn Féin president @MaryLouMcDonald says it is long overdue history for any woman to lead the opposition and that it will be a challenge for the opposition benches to be 'cohesive' #rtetwip pic.twitter.com/tZwGODuWji

— The Week in Politics (@rtetwip) June 28, 2020
She said everybody will be watching Sinn Féin in opposition and that her party will be held to account "I have no interest in cosying up to anyone".
Regarding the pension age, she said it is Sinn Féin's "firm resolve" that those who wish to retire by 65 they will be able to do so.
She said "we will be fierce when it is required of us".
"It is unprecedented that a party in any election that won the support and confidence of over half a million voters would be deliberately and calculated excluded from talks" - she said Fine Gael and Fianna Fáil did that to Sinn Féin.
Labour Leader Alan Kelly has told the same programme that there is no one leader of the Opposition.
He told the programme they will the oppose the Government when needed but will not do it for the sake of it.
Mr Kelly said Labour will work with any party in opposition but said the party does not do populism.
He said its incredible that 10 years after the crash that Fianna Fáil are in charge of Housing and Health and said that new Minister for Health Stephen Donnelly has made "huge promises in Health.. that have to be honoured now".