It's decision day for the Fianna Fáil, Fine Gael and Green Party coalition.
We will find out this evening if the new government will be formed.
The members of all three parties must ratify the programme for government under their own party rules.
---
FRIDAY - Counting of votes
Fianna Fáil
14,500 members are eligible to vote.
Simple majority of 50% required.
Counting takes place in Clayton Burlington Hotel in Dublin 4 supervised by Luán Ó Braonáin SC.
Sorting of votes by constituency begins at 9am, count from noon. Live stream on Facebook.
Result afternoon or early evening.
---
Fine Gael
700 votes in the Fine Gael electoral college.
Simple majority of 50% required.
Counting begins at 1pm in Fine Gael HQ in Dublin 2 - expected to be streamed live on Facebook.
Supervised by Fiona O'Connor, chairperson of the Executive Council.
Result expected mid to late afternoon.
---
Green Party
1,962 registered voters including 195 from Northern Greens.
2/3 majority required or 66.66%.
Voting closes at 12pm today and counting begins after that.
Supervised by Mazars.
Result expected around 6pm or 7pm.
If result is close, there could be a recount.
If all three parties ratify the programme for government, then the coalition will be formed and Fianna Fáil leader Micheál Martin will become Taoiseach tomorrow.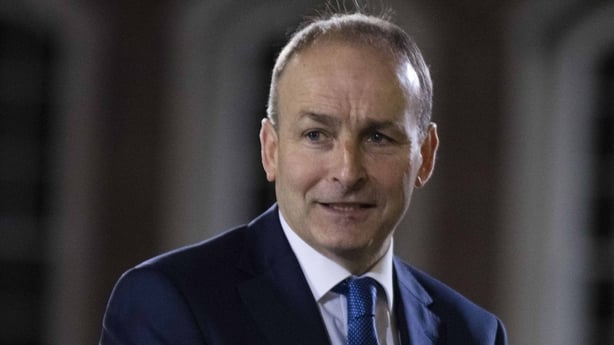 ---
SATURDAY
Dáil sits in the Convention Centre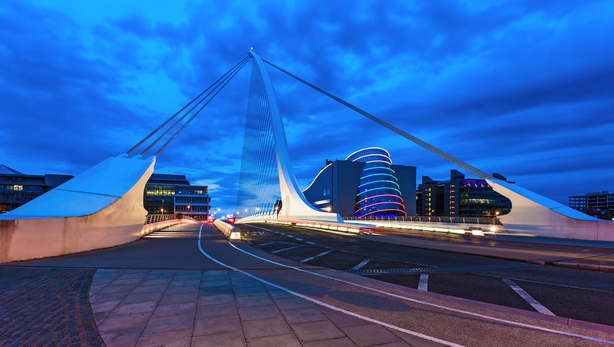 At 10.30am, the Dáil will hold a full sitting in Dublin's Convention Centre.
It's the first time in several months that all 160 TDs can meet as the centre is large enough to ensure social distancing.
Members will vote on nominations for the Taoiseach with Micheál Martin to be elected if all three parties pass the deal.
Mr Martin would then give his first speech as leader of the country and then the Dáil will be suspended for a few hours.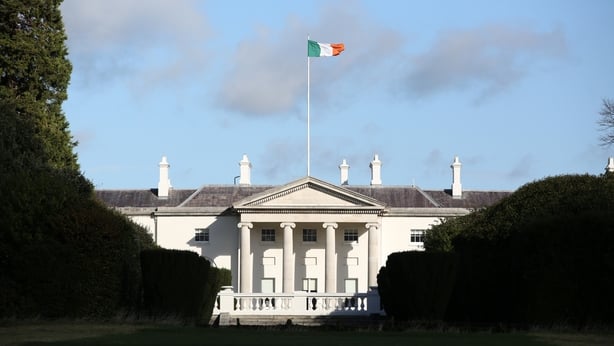 Around 1pm, Mr Martin would travel to Áras an Uachtaráin to receive his seal of office from President Michael D Higgins.
He would then return to Government Buildings and all three party leaders will make their own appointments to an agreed allocation of departments.
The new Cabinet will then travel by bus back to the Convention Centre.
Around 6pm, the Dáil resumes for nominations of members of government.
Around 8.30pm, the Dáil adjourns.
The new Cabinet will then travel to Áras an Uachtaráin to receive their seals of office from the President.
The new Cabinet will then travel to Dublin Castle to receive their seals of office from the President.
This will be hosted by the President, at his request, at Dublin Castle, in order to comply with the physical distancing guidance associated with the Covid-19 pandemic.
The new Cabinet will then hold its first meeting.
---
Seanad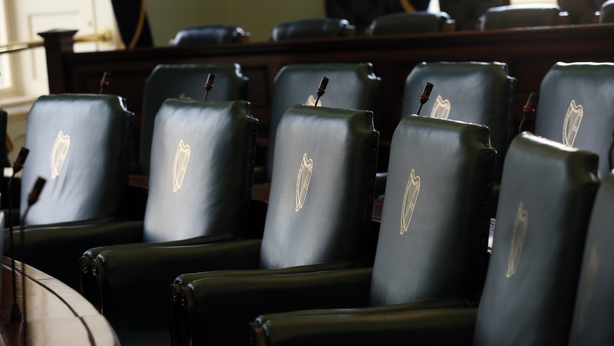 Micheál Martin is expected to move quickly to fully constitute the Upper House with the addition of the remaining 11 Taoiseach's nominees.
This may also be confirmed on Saturday.
Fianna Fáil and Fine Gael will have four nominees each, with two for the Green Party and one agreed independent.
Half of these will be female.
The Seanad is expected to sit on Monday to pass the Offences Against the State Act and the Criminal Justice Act 2009. These are due to expire at midnight.