Green Party leader Eamon Ryan has said he hopes a government can be formed and urged its party members to get their votes in on accepting the deal for government before Friday's deadline.
Speaking on RTÉ's Morning Ireland Mr Ryan said he hoped they would support the proposed coalition.
Mr Ryan said it is a "leap" to bring everyone on board, but he believes Fianna Fáil and Fine Gael are up for making serious changes on climate policy and will work as a team with the Green Party to implement measures agreed in the programme for government.
He said that "the soul of the Green Party" is in good health and he hopes it will pass the programme for government.
Mr Ryan said a number of surveys show those who voted Green want to see the party in government.
He said while a two thirds vote is a high bar to pass the programme for government, it leads to a united party.
He said this was evident in the "respectful, articulate and heated debate" party members held last week.
Mr Ryan said that the incoming government would put the measures in place to implement a 7% reduction in carbon emissions and it is a critical part of the programme for government that has been agreed.
Mr Ryan said that within the first 100 days of a new government, legislation will start to set out a five-year budget to immediately begin measuring and monitoring ways to implement the targets.
He said there is a dual win in doing so - by tackling climate change and restoring nature.
Changing farming, he said, and forestry practices, protecting wildlife and oceans are all achievable and will protect people ultimately as Ireland comes out of the current crisis.
Mr Ryan said the Green Party want to see Irish family farms thrive and a whole new generation of farmers using the brightest farming methods and getting paid properly.
---
Bittersweet moments as Greens debate coalition deal
Latest political stories
---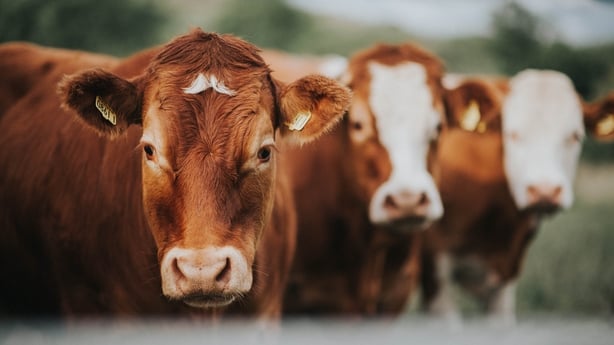 Mr Ryan said he has not looked beyond Friday and no one has agreed what will happen if the programme for government is rejected by the Green Party.
He said if the deal does not go through, the party we will be in a difficult political situation and it will need to be part of the wider political systems to come up with an alternative to manage the country.
First and foremost, Mr Ryan said, his focus will be on the national interest.
No one, he said, has discussed or agreed what the alternative approach would be if the deal is rejected and working out an alternative would have to be "a very rapid turn around over the next weekend".
Mr Ryan said he respected those who were voted no, but was advocating a yes vote.
He said he was glad that there was a leadership contest in the party because that is democratic.
He said that a third of the money raised by carbon tax will be returned via social welfare to ensure those in threat of fuel poverty are protected, while a large amount of money will also go to helping people improve their homes, particularly targeting those in social and rented accommodation who are paying high fuel bills.
In addition, €1.5 billion will be set aside to help farmers introduce measures to store carbon and restore nature on the farm.
Mr Ryan said the primary approach of the next government will be to borrow and to stimulate the economy, rather than introduce austerity measures and increase income taxes and USC.
If this is not enough to close the gap and lift the economy, he said, then other measures, including potential increasing employer and employee PRSI can be considered.