Green Party deputy leader Catherine Martin has said the decision that will be made by her party next week on a programme for government will be an "informed" one and no matter what the result is, they will "respect it and remain united".
Referring to the lengthy talks by the party yesterday she said the debate was "democracy in action" and that it was "inclusive and respectful".
Ms Martin used the platform of a special online party convention yesterday to appeal to her colleagues to give government a chance.
Speaking on RTÉ's Today with Sarah McInerney programme, Ms Martin reiterated that if the Green Party go into government, they can make a change and that they must continue to fight hard and "never give up".
"We will continue to bring that fight into government and monitor policies that did get over the line," she said.
She acknowledged the concerns raised yesterday by Green Party members who have spoken out against this programme for government.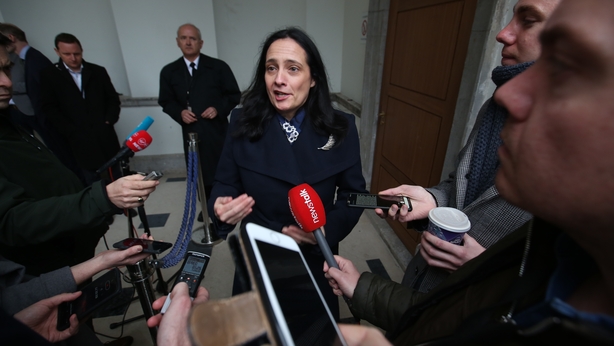 Regarding her husband, Green party TD Francis Duffy's, criticism of the draft deal, Ms Martin said it is "interesting times" in her house and their disagreements on certain aspects "is part of the healthy debate".
"It would be presumptuous that two TDs would think totally alike and act accordingly," she added.
Ms Martin said if the two of them did not have that freedom to disagree and challenge each other, it would not be beneficial, adding that the strength of the Greens' as a party is diversity.
Yesterday, Dublin South West TD, and husband of Catherine Martin, Francis Noel Duffy, severely criticised the programme for government agreement, saying it may well be a good deal for Fianna Fáil and Fine Gael but not for the Green Party.
"As long as there are any other options available, I will vote no to this deal," Mr Duffy said, rejecting the idea of giving Green support to "those parties regressive policies".
---
Read more:
Rotating taoiseach: unprecedented but not unheard of
Coveney expresses wish to hold on to Foreign Affairs brief
---
Ms Martin said the party has negotiated hard for the last five weeks and she is " acutely conscious" of the deep political and economic uncertainty in the country presently.
"I decided to highlight to members there are wins and losses in this deal and we have to make informed decisions," she said.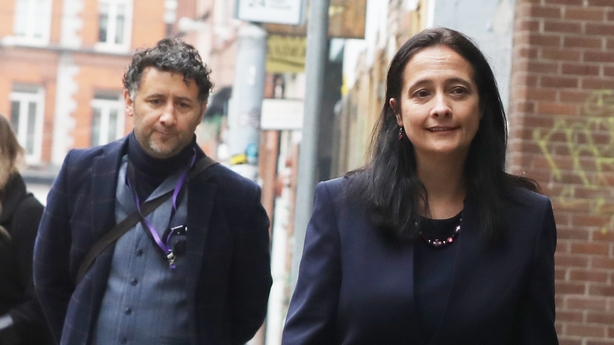 She thinks if all three parties vote for this programme for government, they will hit the ground running to get the economic stimulus package in place.
Looking ahead to the possibility of being in government, she said some changes are needed in the Dáil.
"I think every TD in Dáil Eireann has been elected and should have equal access to Cabinet and that is something that needs to change and needs to be addressed.
"If they are seeking information or press an issue, they all have equal access to the members of Cabinet. That is something I would like to see changed for the better."
Ms Martin disputed that there is any criticism of party leader Eamon Ryan within the party and said she will not discuss the leadership contest until the talks on the programme for government are completed.
"He has done a fine job for the last ten years and we are very close friends. We worked hard together to rebuild our party," she said.
Ms Martin said she had told Mr Ryan she was going to run for leader before she announced it publicly.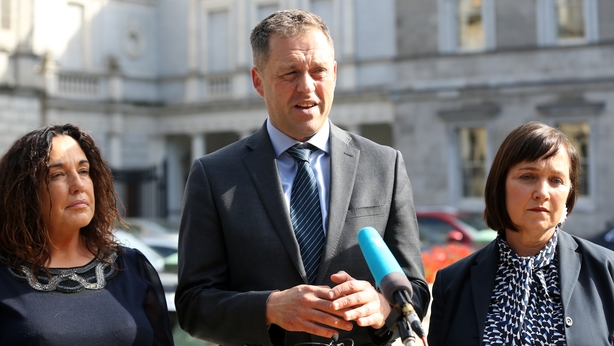 Meanwhile, Thomas Byrne, Fianna Fáil TD for Meath East has said he is confident that the party's members will pass a vote on programme for government comfortably but said "there is no harm having a debate" on it.
Speaking on Today with Sarah McInerney, Mr Byrne said nobody is going to get 100% of the vote and it is good there is debate to see what direction the party takes.
"We have spent a long time negotiating this document and the reason we have done that is to provide the country with a government" he said, adding: "If the decision doesn't go in terms of favouring government, I think we are in a very difficult place in the country".
Separately, Sinn Féin's Pádraig Mac Lochlainn has said that Micheál Martin's "obsession and hatred" has been on keeping Sinn Féin out of government.
Also a guest on RTÉ's Today with Sarah McInerney, Deputy Mac Lochlainn said he is astounded that so few senior Fianna Fáil figures were challenging what he called their party leader's approach.
"This approach is completely against the national interest approach. It is doing huge damage to the Fianna Fáil brand", he said.
Mr Mac Lochlainn added that the programme for government shows that this is "clearly not the government people voted for - a government for change, led by Mary Lou McDonald."