A small handful of Independents are this week involved in government formation talks.
But, as they are quickly learning, they will not have anywhere near as much influence as their 2016 predecessors. 
Four years ago, in spring and early summer 2016, a new day was dawning for the Independents. 
Led by the Independent Alliance group, which was key to keeping the then government together until the start of this year, the non-party TDs who were normally left in the opposition shadows were suddenly having their moment in the sun.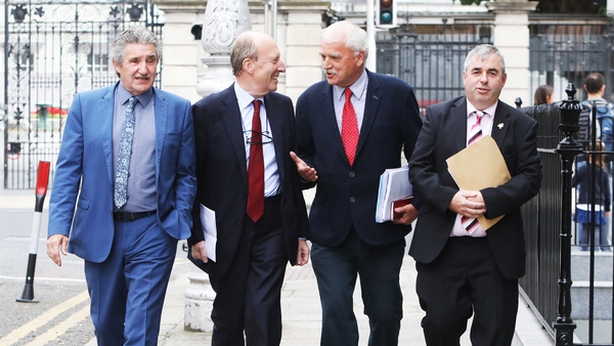 The close nature of the 2016 general election result had given TDs who previously would have been considered also-rans in government formation talks the keys to - never mind the balance of - power.
And, other than the occasional eye-catching kite flying ideas about bringing peace to North Korea, the then Independent Alliance group of Shane Ross, Finian McGrath, John Halligan, Sean Canney and Kevin 'Boxer' Moran used that opportunity effectively.
Joined by unaligned Independents Denis Naughten and Katherine Zappone in an unlikely coalition with Fine Gael, the seven Independents helped to create a breakthrough moment of sorts for non-party TDs in government.
Instead of previous eras where they were effectively the dirty secret of governments in the 1990s and 2000s who wanted individual TD support without bringing those same TDs directly into a coalition, 2016 saw Independents brought into the government fold on a scale never seen before. 
But, as the modern-day Independents are finding out this week to their frustration and apparent surprise, summer 2020 is not spring 2016.
Despite the three-way dead heat February general election result which has stopped a new government being formed for 117 days, and counting, there has been no great rush to seek the help of the three Independent technical groups which now call the Dáil home.
And, as the Regional Independents, Rural Independents and Independent Group are finding out to their cost, any power Independents gained in 2016 is being severely watered down in 2020 - despite the initial belief they could become kingmakers once again.
The simple reason is this: while Fine Gael, Fianna Fáil and to a lesser degree the Greens would like to include Independents in government, should a three-party coalition be formed they do not technically need the political sole traders.
In order to form a majority government, any set of parties must have the support of at least 80 TDs and, in purely numerical terms, Fianna Fáil (37), Fine Gael (35) and the Greens (12) combined 84 TDs ticks this box.
Politics, however, is never quite as simple as straight forward facts, with how long the 84 TDs needed will supposedly remain in place if a deal is agreed, open to interpretation. 
As such, rather than being placed at the centre of government formation in 2020, Independents are instead being left on a stand-by list where they seem set to be told any deal will be limited to crumbs being thrown from the coalition to friendly faces in opposition.
The thinking behind the argument is that while any deal between the three parties - if it emerges - will be enough to secure a new government, having a few extra supporters sitting on the fence between opposition and coalition will help if Dáil votes become tight, and can be relatively easily secured.
In addition, if either the Green Party or Fianna Fáil back-benchers grow tired of any potential deal and are lost overboard, having a small number of Independent TDs who already have quasi-deals in place will allow government to quickly fill the gap.
The blueprint for such a plan is already there.
In a meeting with Independents on Wednesday, Taoiseach Leo Varadkar specifically referenced the late Kerry TD Jackie Healy Rae and ex-Wicklow TD Mildred Fox's deals with Fianna Fáil-led governments in the late 1990s and 2000s - although Mr Varadkar chose not to recall rumoured similar deals between his own government and divisive opposition TDs in more recent times.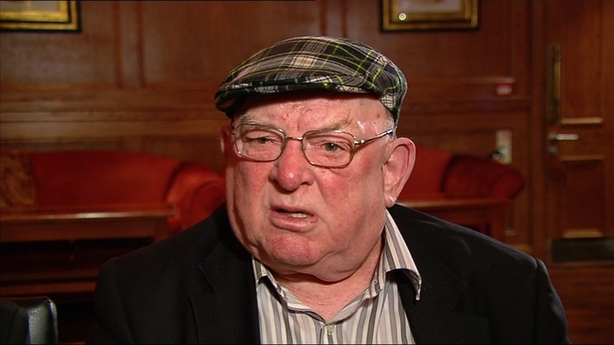 These 'nod-and-a-wink' deals involved promising some opposition Independent TDs access to ministers, the prioritising of their constituency issues and other sweeteners in return for support on parliamentary votes, and - while controversial - worked to a degree.
But just because the blueprint is there, it doesn't mean Independents are happy with the prospect.
In the first of a series of meetings with Independents, Mr Varadkar, Fianna Fáil leader Micheal Martin and Green Party leader Eamon Ryan met with the three TD Independents Group of Marian Harkin, Michael Fitzmaurice and Michael McNamara on Wednesday.
During the meeting, sources told RTÉ News that Mr Varadkar specifically mentioned the Jackie Healy Rae and Mildred Fox scenarios, leading to what a number of people in the meeting said was a furious reaction from Mr Fitzmaurice, who effectively ended the meeting, telling the RTÉ News at One programme on Thursday: 
"It's like the Bucks Fizz song, [the three parties told Independents] it's Making Your Mind Up time and Take It Or Leave It. 
We need your consent to load this rte-player contentWe use rte-player to manage extra content that can set cookies on your device and collect data about your activity. Please review their details and accept them to load the content.Manage Preferences
"They said our documents which we gave to the parties six or eight weeks ago would be 'incorporated' into any programme for government 'as much as possible'. 
"To put it bluntly, whatever parts [of the programme for government] are in, are already in, but the Independents will not be having their own negotiations," he said, adding it was pointless saying Independents should be happy with a deal from opposition that would allow "access" to ministers as "anyone in the Dáil" knows all politicians have access "in the corridors".
Similar frustrations were raised by Ms Harkin, who has made no secret of her interest in becoming a fully-fledged coalition member rather than an after-thought, while Mr McNamara told RTÉ's Morning Ireland on Thursday, that after the meeting he is "none the wiser" about what role the Independents may play.
"I'm no wiser about what's going to be in the programme for government. I submitted a document about what my priorities would involve, but that was immediately after the general election, but it's a completely different world now. 
"We were told elements of what we proposed might be in the programme for government, but really we're no wiser what'll be in the programme for government and what won't, whether it's a detailed document or whether it will be a cursory aspirational document. 
"We need to be very clear about what would be required of Independents in a government. Whether we would be subject to government whip on all votes, or whether it would be a confidence and supply type arrangement or what exactly would be required," he said. 
The second Independents group to meet the party leaders will be the eight TD Regional Independents group - consisting of ex-ministers Denis Naughten and Sean Canney, ex-Fine Gael members Peter Fitzpatrick and Verona Murphy, former army member Cathal Berry, Matt Shanahan, Noel Grealish who had an informal deal with the previous government from opposition, and Michael Lowry.
The second group is meeting Mr Varadkar, Mr Martin and Mr Ryan on Thursday afternoon. But while many members have eyes fixed on potential ministerial roles, they are likely to also be given a politically as much as socially distant arms-length response.
The group's co-ordinator, Mr Naughten, told RTÉ's Morning Ireland on Thursday he and his colleagues would like answers now: 
"Close to 100 days ago we contacted the main parties, we said we'd make ourselves available to engage. We now have been invited in by the three-party leaders and we'll hear what they have to say.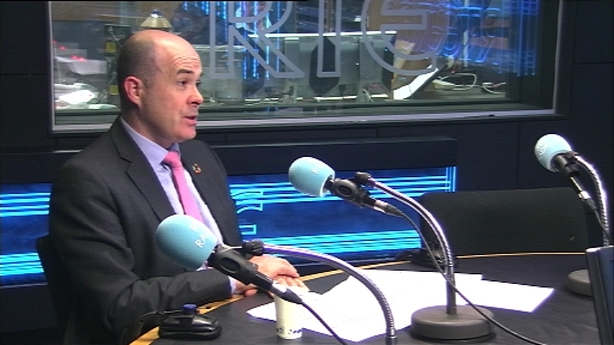 "What we'd like to hear is an update on the discussions on the programme for government, the public need to hear we are nearer to progress being made. 
"Just over three months ago we decided to work together as a group of eight Independent TDs, and we've been working quite closely together, but very much the ball is in the court of the three party leaders." 
The third Independent group is the six TD Rural Independents, which consists of Mattie McGrath, the Healy Rae brothers, Michael Collins, Carol Nolan and Richard O' Donoghue. 
Unlikely to be the most likely of bedfellows with the Greens, the group privately expects to be left waiting on the edges of talks in a big change to 2016, with co-ordinator Mr McGrath bluntly telling Morning Ireland "there's something very funny about what's going on". 
"We had talks initially with them [the parties], but since they've started talking the Greens and Fianna Fáil they haven't even looked sideways at us.
"So, I'm feeling frustrated, myself and my colleagues in the Rural Independents, we're willing and ready to talk but not being engaged with. I think it's high past time they sorted out a programme for government, or else desist from the process altogether because it's farcical at this stage. 
"I had some contact yesterday, we wanted to meet in Dublin today or tomorrow or Monday, are they trying to pick people off from groups and get them on board, I don't know. But there's something very funny about what's going on." 
Whether Independents like the situation or not though, it appears a fait accompli that they will have to put up with it. 
Well placed party sources suggest that if a government is to be formed - and given grumblings in Fine Gael and the Greens for differing reasons it is, remember, still an if - a draft programme for government will be made public next week.
That would give the three parties just enough time to organise and hold grassroots votes on whether to back the deal - a major hurdle in itself - and a cabinet to be formed by the end of June, the "hard deadline" mentioned by Mr Varadkar last week.
But it would give Independents little to no time to influence what is in the programme for government other than to try and latch onto ideas loosely connected to their own which are already in the party deal, with Independents' power only returning if one party pulls out and they are suddenly needed to fill the void.
It is all a far cry from the high water mark moment for the Independents in 2016, with the strength of the bloc now at risk of drowning rather than riding the crest of the election results wave in 2020. 
Party members may play nice in public, but privately they are not too disappointed by the apparent sea change.
Asked by RTÉ News about the reducing role of Independents this week, one party official said the coming days will be like Yoko Ono meeting the Beatles.
To be blunt, he said, it is time for parties to pick off who they need, and to break up the Independents band.