Negotiators from Fianna Fáil, Fine Gael and the Green Party are engaging in a fourth day of discussions on government formation.
It is understood that today's talks returned to the issue of justice, which was also discussed on Monday.
Last month, the Green Party said it required clarity from Fianna Fáil and Fine Gael on 17 key points, before it would consider going into formal talks on government formation.
One of the Green demands was ending the existing system of direct provision for asylum seekers, and replacing it with accommodation provided by approved housing bodies.
In reply, Leo Varadkar and Micheál Martin agreed to ending direct provision and replacing it with own-door and self-catering accommodation.
However, the two leaders also warned this would take time.
Today, negotiators from all three parties will sit down to discuss justice issues in the context of a programme for government and agreeing a common position on direct provision will be a key objective.
Meanwhile, the Social Democrats last night ruled themselves out of entering into any discussions on government formation.
Labour leader Alan Kelly said his party will wait to see the outcome of the talks between Fine Gael, Fianna Fáil and the Green Party before deciding on whether or not to enter into government formation negotiations.
---
Read: Latest Politics stories
---
Speaking before today's Dáil debate, Mr Kelly predicted that there "definitely" will be a need to legislate in order to ensure the revised Leaving Cert has a legal standing.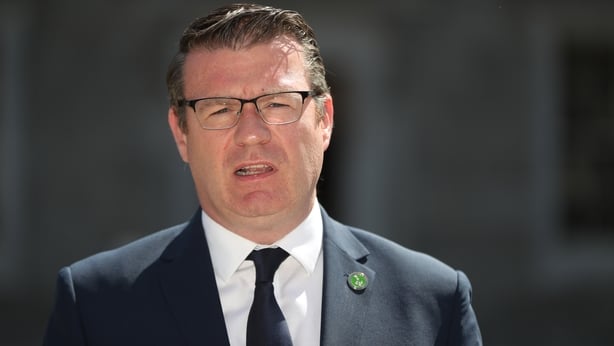 On the announcement that the provision of childcare for health workers will not proceed, he condemned the Government for ineptitude asking: "Why did they proceed when everyone knew it wouldn't work?"
He added that it is "time to deal with insurance industry once and for all". 
Mr Kelly warned that the success of the Government's road map to open the economy is dependent on a functioning insurance system and, after childcare, many other hurdles will come.
Meanwhile, co-leader of the Social Democrats Róisín Shortall said the party decided not to join the talks over disagreements with Fine Gael about how best to fund equitable public services including health, housing and childcare.
She said the last Fine Gael government looked to privatise and wind-down public services and as a result the response in recent weeks to the Covid-19 emergency "has exposed very serious weaknesses in how we provide public services."
Speaking on RTÉ's Today with Sarah McInerney, Deputy Shortall said a two-tier system or privatised hospitals, childcare centres and nursing homes has made it more difficult to respond in this time of crisis.
Ms Shortall said the Social Democrats looked in detail at the framework document from Fianna Fáil and Fine Gael which she said has "worthy aspirations" in it.
However, she said that when her party asked how it proposed to pay for improvements to public services, it was "very disappointed by the response we got back".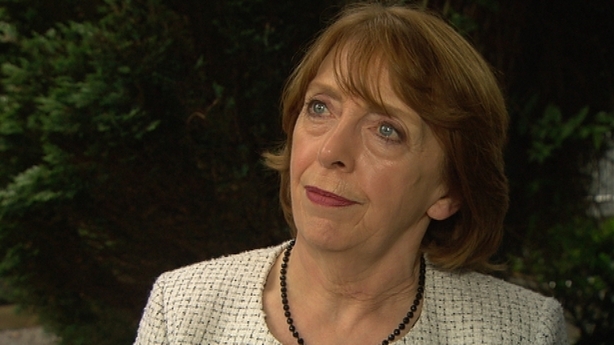 She added that at a time of economic and health crisis, a stimulus is needed for business and to get people back to work.
Deputy Shortall said the Social Democrats see "no point in making up the numbers" or in the "mercs and perks" but are interested in implementing social democratic policies, particularly in relation to how public services are provided.
She said it wants to participate in a government that seeks to follow a Nordic model whereby good quality public services are provided on a universal basis to everyone.