Virtual sittings of the Dáil and Seanad have been ruled out due to legal advice.
The Houses of the Oireachtas had been exploring whether technical solutions could facilitate members to participate remotely during the Covid-19 emergency.
Four sittings of a reduced number of Dáil deputies have taken place with no more than 50 members present to ensure adequate social distancing.
The Business Committee has now received legal advice that remote meetings would not be permitted by the Constitution and that there would be a particular issue with parliamentary privilege.
A spokesperson for the Houses of the Oireachtas confirmed today that virtual sittings will not happen.
Instead, there are plans in place for the Dáil and Seanad to sit in Dublin's Convention Centre which has sufficient space for all 160 members of the lower House to be present while maintaining social distancing.
This is intended to be used for a vote on the nomination of the Taoiseach and Cabinet members. 
However, Fianna Fáil's Science and Technology spokesperson James Lawless has called for virtual sittings to continue to be explored.
"Legislation needs to be debated, scrutinised and passed and members of the Government need to be held to account for the decisions taken that effect every one of us in these unprecedented times."
Mr Lawless said the cost of proposed sittings in the Convention Centre would be €50,000 per session which could amount to €500,000.
He also said he had obtained separate legal advice which found that virtual sittings could take place.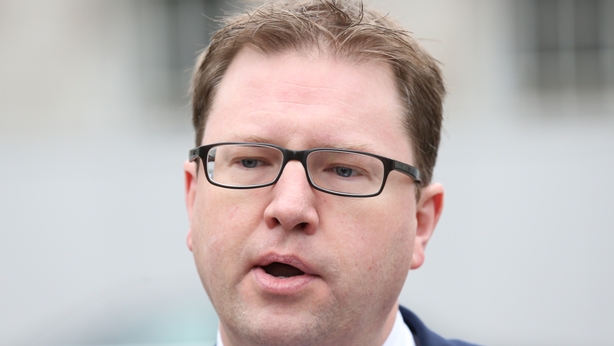 Mr Lawless, who is also a barrister, said the Irish parliament was becoming an outlier as the House of Commons and the European parliament had committed to using technology to hold virtual sittings.
He said it could be possible to have a hybrid model where a few people attend physically but others participate online.
The legal issue centres on interpretation of Article 15 of the Constitution.  The Business Committee received advice from senior counsel Shane Murphy which found that a virtual sitting would not conform with the requirements of Article 15 as members would not be sitting publicly in the same place, and they would not be within the precincts of either House so as to benefit from immunities in respect of utterances. 
However, the advice obtained by Mr Lawless, supplied by senior counsel Ciarán Toland, found that the Constitution does not rule out virtual sittings and that these would also be covered by privilege.
The Dáil is due to hold a reduced member sitting again this Thursday.