Recent weeks have seen an unprecedented response from the country's health workers to the Covid-19 crisis. 
Many of them are selflessly putting their health, even their lives at risk for others.
Doctors and nurses have come out of retirement, or returned from postings overseas to serve with their colleagues on the front-lines in hospitals, intensive care units and nursing homes.
But questions are now being asked about why some political parties are not pulling together to show leadership in the same way as those in the health service. 
Why, at a time of crisis, is the country reliant on a caretaker government without a mandate to make some of the biggest decisions ever taken in this history of the state?
"We have a government in caretaker fashion which has now spent €8.2 billion of our money in just the past couple of weeks, and all in good faith, and with the support of the people, but it needs a mandate to make these colossal decisions" said Gary Murphy, professor of politics at DCU on RTÉ's This Week programme.
And some of those decisions are indeed colossal.
The shutting down of the economy, the paying of wages for workers told to stay at home and the nationalisation of private hospitals to name but a few.
Some key ministers signing off on these decisions are not even elected. 
Last week, Fianna Fáil and Fine Gael inched closer to forming a government, announcing plans to produce a joint framework document, or an outline of a programme for government. 
But even if that happens, both parties agree they will need a third party on board before a stable government is formed. 
"The present political circumstance cannot and should not continue indefinitely" said Martin Heydon, Fine Gael's parliamentary party chairman.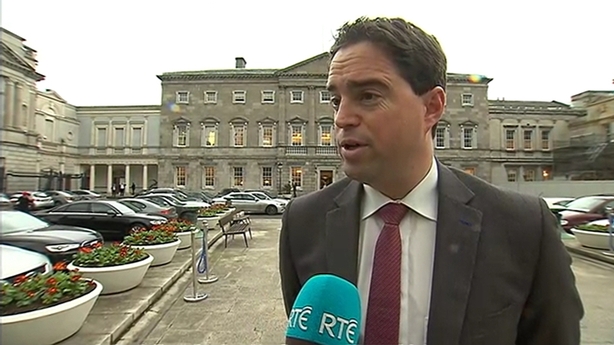 "That's why we have continued to talk to any party big or small with the exception of Sinn Féin." 
Sinn Féin's Pearse Doherty has accused Fianna Fáil and Fine Gael of failing to recognise the new circumstances which the country now faces. 
"Unfortunately, what we have in the middle of a pandemic is two of the parties still practicing the politics of exclusion, and that has left the parliament in the vulnerable position where we can't appoint people to the Seanad and we can't deal with more emergency legislation." 
"I think people should reflect on their positions. When the country is pulling together, politicians also need to step up to the mark and pull together" he added. 
But Fianna Fáil's finance spokesman Michael McGrath says a government involving the three largest parties would not work. 
"We think it would be a recipe for indecision, that such a government would grind to a halt and trying to get agreement on even small items could prove almost impossible" he says.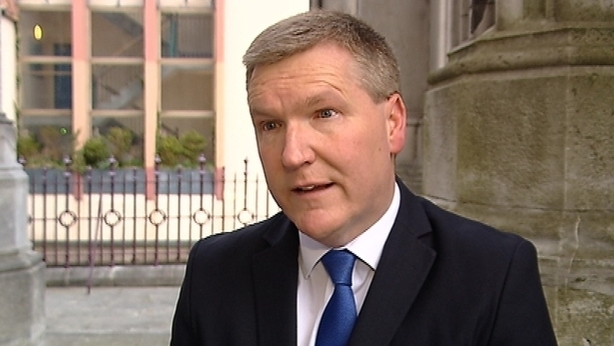 Michael McGrath also believes such a government would leave only a weakened opposition, "and this wouldn't be good for our democracy". 
So, with Sinn Féin still being ruled out by Fianna Fáil and Fine Gael who could step in? 
Attention is now turning to the Labour party under the new leadership of Alan Kelly. 
His predecessor Brendan Howlin spent many years justifying Labour's decision to form part of the government which had to "pick up the pieces" after the country was bailed out by the IMF in 2010. 
So, after years of telling people that Labour acted selflessly when the country needed them, would they be prepared to step up again in this time of urgent need? 
Mr Howlin told RTÉ's 'This Week' programme that going into government on this occasion could be a fatal mistake, which might threaten the very existence of the Labour party.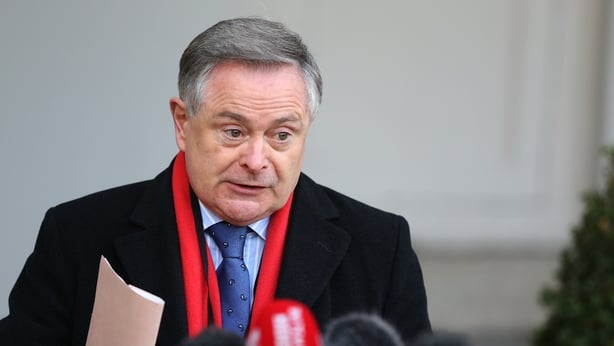 "We do have to talk about our existence because we exist for a purpose and if we don't exist, we can't fulfill that purpose" he said. 
We've always said that the national interest is what we are there to serve, but we are perilously close now to ceasing to exist, and that can't be right for our people or for our country."
"We need to be heard with a clear articulation of what Labour party values are and it would be very difficult to do that when we are a small voice, drowned out in a larger cacophony of other voices" he said. 
Similarly, the Social Democrats, has chosen to step back, rather than step up to the offer to assist Fianna Fáil and Fine Gael in forming a government.
"Is that the only government that's available is another question that needs to be asked" says the party's co-leader Catherine Murphy. 
"It's as valid to ask that question as it is for Leo Varadkar to say there needs to be a third party that will go in with Fianna Fáil and Fine Gael."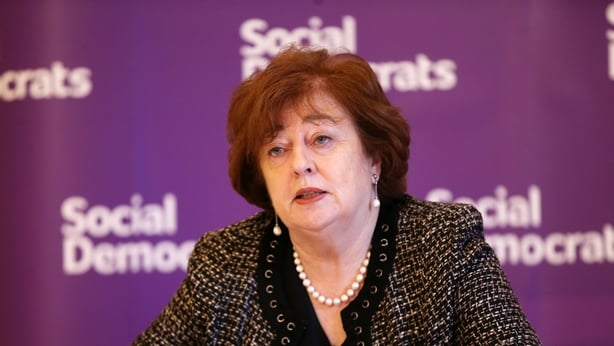 She says dissatisfaction with both of those parties showed itself during the recent election and hasn't gone away. 
When Fianna Fáil and Fine Gael announced their intention to seek common ground, many observers thought the Green party would be the most likely party to join them in government.
They had been there before, their leader was a former cabinet minister, and they made it clear to their voters during the general election that they were willing to serve again.
But the party is now divided on the question of government.
It has proposed three options: assisting with the formation of a unity government involving all the main parties, supporting the current caretaker government through the crisis, or providing confidence and supply to a minority government.
All of these options have been ruled out by Fianna Fáil and Fine Gael. 
Green TD Neasa Hourigan accuses the larger parties of attempting a power grab. 
"I think the idea that FG and FF would present this narrow option to the people of the two of them in power with one of the smaller parties propping them up is very self-serving. It has the coincidental effect of giving them the most amount of power, for the most amount of time with the least amount of oversight." 
In the coming days Fianna Fáil and Fine Gael will put together plans for a new government.
Of course, there are no guarantees that such a framework would be acceptable grassroots members in each of those parties.
Today, Fianna Fáil TD Éamon Ó Cuív used Twitter to warn: "There seems to be an assumption in media reporting over the last few days that FF members will automatically endorse an agreement arrived at by leadership of FG and FF. From what I hear speaking to FF local reps & members across the country,this could be way off the mark."
There seems to be an assumption in media reporting over the last few days that FF members will automatically endorse an agreement arrived at by leadership of FG and FF. From what I hear speaking to FF local reps & members across the country,this could be way off the mark.

— Éamon Ó Cuív (@eamonocuiv) April 5, 2020
He added: "There is serious disquiet within the party about forming such a long-term coalition. FF is a membership-led party and it is the members, acting collectively, that are the ultimate authority within the party."
It is clear those two parties cannot form a majority government without additional support from independents or smaller parties. 
But the reluctance of smaller parties to answer the call is likely to prolong the formation of a stable administration for longer than is necessary.
If that happens, Professor Gary Murphy warns that the electorate may begin to lose patience with those who chose self-interest over the national interest. 
"I would warn political parties who think staying out of government now might be a good strategy for the next election, that might not be the case. 
"It could well be that those parties who try to get things done, will be rewarded at the ballot boxes." 
"The situation has changed so dramatically," he said.