It might not have been quite the beginning of his political career, but it marked a significant step forward.
That summer's day in 2008 when the then Senator Alan Kelly defeated a revered Labour Party dynasty to contest the European Parliament elections.
This was the moment he swept aside the challenge of Arthur Spring, who was dignified in defeat as he and his uncle Dick, the party's most successful leader, watched on.
In the conference hall of the hotel on the outskirts of Cork City where the event was held, there was paraphernalia emblazoned with Alan Kelly's name displayed on every seat.
It was a colossal effort for a selection convention.
The day illustrates in microcosm many of the attributes that the 44-year-old Portroe native brings to politics.
They include his diligence and tenacity when it comes to finalising every detail coupled with his trademark irreverence.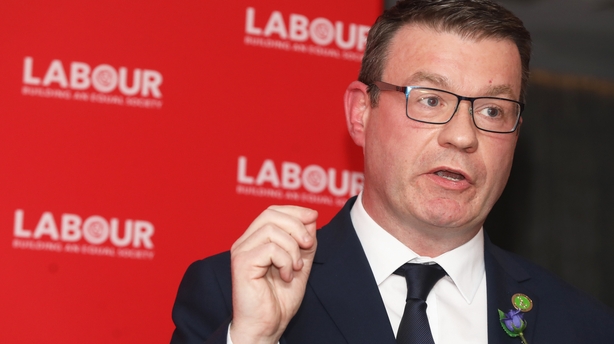 In the years that followed, there were intense electoral battles, but Alan Kelly has never lost an election.
Today, he maintained that 100% record when he became the 13th leader of the Labour Party.
His pitch to party members was that Labour needed to become a campaigning party once again.
He also placed an emphasis on the need for a radical change of approach in the areas of health and housing.
The journey to today's victory has been an arduous one at times. Just four years ago his colleagues did not allow him challenge for the role when Brendan Howlin became leader.
There was a fear in the party then that Alan Kelly's often blunt approach to problems could in the words of one TD see Labour "crash on to the rocks".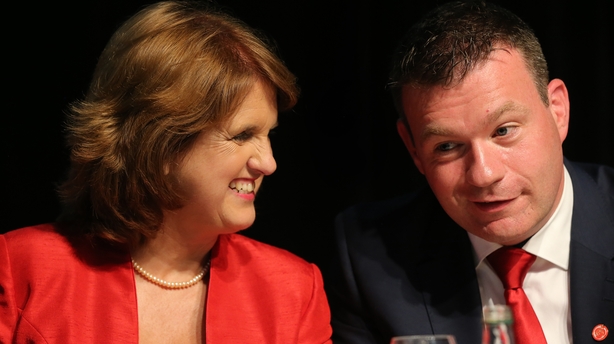 This time Alan Kelly's stock was higher as dozens of party figures come out early to back him.
Cork East TD Sean Sherlock told the campaign launch that Alan Kelly has in recent years displayed a maturity in how he approached politics.
In a further demonstration of this political evolution, the Tipperary TD himself would tell those gathered in Buswells Hotel that he no longer believed power was a drug.
This is a reference to a comment he made in a newspaper interview in 2016.
Alan Kelly got his first taste of political power almost a decade earlier in the Seanad.
But his big break came when he was elected against the odds to the European Parliament in 2009.
His time in Brussels was short lived however, as he returned home to win a seat in Tipperary in the General Election of 2011.
A junior ministry in the Department of Transport followed, before he was appointed to Cabinet as Environment Minister in 2014.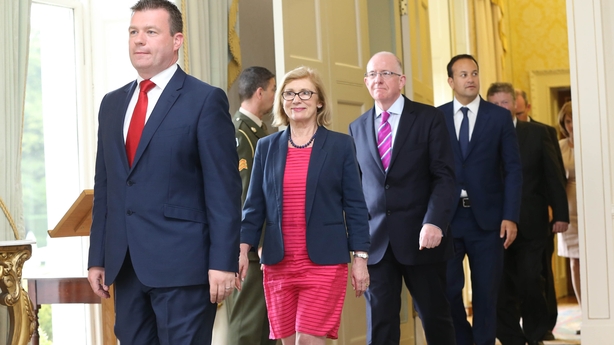 He would also become deputy party leader when Joan Burton succeeded Eamon Gilmore.
His time in Cabinet was far from smooth however. He was the minister tasked with implementing water charges.
Despite the huge opposition to those charges, he was just one of seven Labour TDs who held their seats in 2016.
He became a prominent figure on the opposition benches in the years that followed.
His quest for answers on issues ranging from allegations made by Garda whistleblowers to the CervicalCheck controversy saw him become the dominant force on the Dáil Public Accounts Committee.
It all ensured that he had a high profile even as support for his party fell further in the recent general election.
He will now hope this profile will help rebuild the State's oldest party, which has just six TDs and faces a battle to make itself relevant again.