There are now 49 of the 60 Seanad seats filled after five long days of counting, with the incoming Taoiseach nominating the final 11 Senators.
The results brought shock exits for a number of former TDs who had hoped to make a comeback to Leinster House having lost seats in the General Election.
A number of senators also lost their seats, but this election also saw the return of some familiar faces.
There were no changes on both of the university panels as all six incumbent Senators kept their seats.
Among the former TDs to lose out were Timmy Dooley, Margaret Murphy O'Connor and Noel Rock, who all failed in their bid to win a seat in the upper house.
Among the Senators who lost their seats were Catherine Noone, Lorraine Clifford-Lee, Máire Devine, Maria Byrne and Gerry Horkan.
But there were those who made the political comeback, the TDs who will stay in their parliamentary parties.
These include Sean Kyne, Lisa Chambers, Micheal D'Arcy, Fiona O'Loughlin, Eugene Murphy and Malcolm Byrne, whose name has been on five ballot papers in the last year, having contested the Seanad, Local, European, General and by-elections.
There were some who will make the jump from local to national politics, as a total of 11 county councillors were elected.
A breakdown of the political parties shows Fianna Fáil fared better than the last Seanad election with 16 Senators, while Fine Gael, who had 21, went down to 12 with no women among them.
Sinn Féin took five seats, but battled hard in each count, as candidates initially polled well only to find it hard to gain any transfers in later counts, coming in last or close to in most panels.
Lynn Boylan, a former MEP is back in politics, while Elisha McCallion is a former MP and MLA from Derry.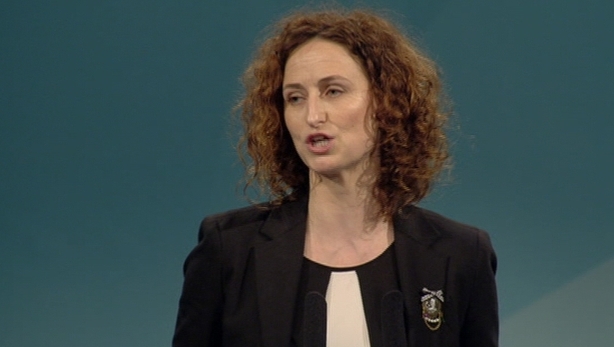 Fianna Fáil has just three women among its 21 Senators, while four of Labour's five senators are women and the Green party only fielded female candidates, with two of them getting elected.
Gender has become an issue in this election with only 14 women taking seats in the Seanad.
The counts for the upper house took place at the Printworks in Dublin Castle.
It was live-streamed on the Oireachtas website and social media platforms due to the current restrictions in place because of Covid-19.
It was different to other counts as no media were allowed in and the candidates were asked to stay away, so there was no cheering when people were elected.
Similar scenes played out across town at the Dargan lecture theatre in Trinity College and the Shelbourne room in the RDS where both university panel counts took place.  
RTÉ News understands Fine Gael leader Leo Varadkar has told his parliamentary party that any government coalition deal would seek to ensure the 11 Taoiseach nominations for the Seanad would be mostly, if not all, women.
Full list of Senators elected from panels for 26th Seanad
Cultural and Educational panel
Seán Kyne FG
Malcolm Byrne FF
Lisa Chambers FF
John McGahon FG
Fintan Warfield SF
Agricultural panel
Victor Boyhan Ind
Denis O'Donovan FF
Paul Daly FF
Niall Blayney FF
Tim Lombard FG
Paddy Burke FG
Micheal D'Arcy FG
Eugene Murphy FF
Pippa Hackett Gr
Annie Hoey Lab
Lynn Boylan SF
Labour panel
Jerry Buttimer FG
John Cummins FG
Robbie Gallagher FF
Joe O'Reilly FG
Ned O'Sullivan FF
Shane Cassells FF
Pat Casey FF
Gerard Craughwell Ind
Pauline O'Reilly Gr
Paul Gavan SF
Marie Sherlock Lab
Industrial and Commercial panel
Micheál Carrigy FG
Barry Ward FG
Aidan Davitt FF
Ollie Crowe FF
Catherine Ardagh FF
Frances Black Ind
Mark Wall Lab
Sharon Keogan Ind
Elisha McCallion SF
Administrative panel
Mark Daly FF
Diarmuid Wilson FF
Fiona O'Loughlin FF
Martin Conway FG
Garrett Ahearn FG
Rebecca Moynihan Lab
Niall O'Donnghaile SF
University of Dublin, Trinity college panel
David Norris
Ivana Bacik Lab
Lynn Ruane
National University of Dublin (NUI)
Rónán Mullen
Michael McDowell
Alice-Mary Higgins