The chairperson of the upcoming Citizen's Assembly on Gender Equality has said the assembly will focus on men as well as women, as gender equality should be in everybody's interest and be inclusive of everyone however they define themselves.
Speaking on RTÉ's Weekend on One, Catherine Day said the idea behind the assembly was to look at issues from gender stereotyping, to looking at co-responsibility for care and how care should be organised.
She said there is a concept in Ireland's Constitution that is built around a male breadwinner and a stay at home wife, which she said was not representative of Ireland in 2020.
The assembly is made up of 100 citizens, a chair chosen by government, and 99 chosen to represent the population. The assembly will run for six months from next Saturday.
Ms Day said they would look at why it was that women were disproportionately represented in low income jobs, as well as how women were represented in public life.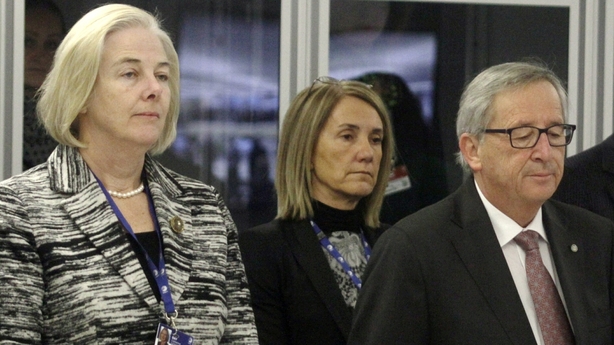 The former secretary-general of the European Commission said Ireland was experimenting in different ways in advancing gender equality, and the purpose behind the assembly was to ask citizens what they think about such issues.
She also said if you give people the time and space to listen to different points of views, as well as quality information, then people come to sensible solutions and ideas themselves.
Ms Day said her predecessors who chaired previous assemblies have done a good job in creating the right atmosphere to discuss contentious issues.
She said the key to a successful assembly was to have a respectful atmosphere and not having people criticising each other for the views they hold.
She said Ireland is the only country in the world where such assemblies have contributed towards referenda, and that requests had been received from abroad asking how such assemblies can be adapted to other countries.