Minister for State Finian McGrath has confirmed he will not stand in the upcoming general election.
In a statement, the Minister of State for Disability Issues said he had given the matter "careful consideration" and believes this is "the correct decision for my family and me".
He added that he was "far from retiring and will remain involved in political activism, supporting disability issues.
Minister for Communications, Climate Action and Environment Richard Bruton said Mr McGrath's big heart, playful personality, and commitment "enlivened many a cabinet meeting".
"As the first ever minister for disabilities, he brought a real change to people's lives. He was always a loyal colleague and at all times treated both supporters and opponents with fairness and respect," he said.
Meanwhile, former MEP and TD Marian Harkin has declared that she will run as an Independent candidate in the Sligo Leitrim constituency in the general election.
Ms Harkin previously served as an independent TD in the constituency from 2002 to 2007 and was an MEP from 2004 to 2019.
She did not stand in the last European elections.
She announced her candidacy this morning on local radio station, Ocean FM.
Ms Harkin said she had thought long and hard about her decision and looked at the arithmetic.
She she believes that there is a real opportunity for an independent to significantly influence the policy of the next government - either as an individual or as part of a group - on rural and regional issues.
This is an opportunity not to be missed, she said.
Independent Alliance TD/min for disabilities @FinianMcGrathTD has confirmed he will not run in #GE2020 #GE20.

This means there are now 13 TDs from the 32nd Dail who are bowing out (see previous retweet of @IrishPolMaps) with John Halligan due to make a statement shortly. pic.twitter.com/Yeiu1M2HTe

— Fiachra Ó Cionnaith (@Ocionnaith) January 14, 2020
Verona Murphy has also announced that she will run as an independent candidate for Wexford in the election.
Ms Murphy told the New Ross Standard that having reflected on her by-election campaign and subsequent deselection from the Fine Gael ticket she feels the time is right to run for the Dáil as an independent.
She said she has learned that an independent politician is free to highlight any issues that affect the people of Wexford.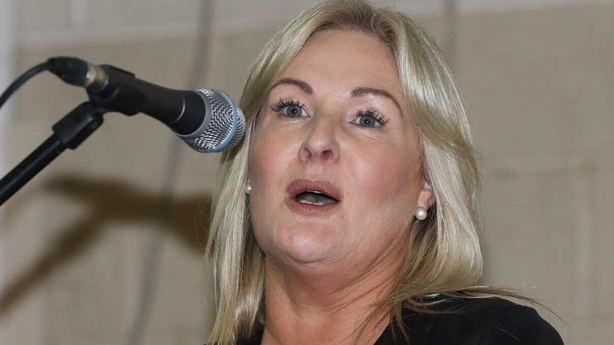 Ms Murphy apologised after claiming during the by-election campaign that some asylum seekers coming to Ireland have to be "deprogrammed" as they "carry angst" and may have been "infiltrated by ISIS".
Ms Murphy said her remarks on RTÉ's This Week were "a very poor choice of words and I am very sorry to anyone who was offended by them".
Ms Murphy also ran a final campaign video which Taoiseach Leo Varadkar said he had a 'big problem' with.
Last month, Ms Murphy said her remarks about migrants during the campaign had been misrepresented in the media.
She said that during her tenure as president of the Road Haulage Association "everybody" had heard her talk about security issues around migrants and that she had been privy to information at various security briefings that concerned her.
Independent TD Michael Healy-Rae has said he and his brother Danny will be going before the people of Kerry seeking to be re-elected.
He told RTÉ's Today with Sean O'Rourke that this election has "long been put off" and that Taoiseach Leo Varadkar "has fudged this".
He said he is glad Mr Varadkar has "finally nailed his colours to the mast" and revealed a date.
Also on the programme, former Minister for Communications, Climate Action and Environment Denis Naughten said that if he is re-elected, he will "talk with everyone and anyone" about the formation of a government.
He said each TD that is elected has a responsibility to try to ensure they form "a stable government" that reflects the issues expressed by voters.