Taoiseach Leo Varadkar has said he believes the prospect of a united Ireland is now further away than it was before in the wake of the RIC commemoration controversy.
An event had been planned in Dublin Castle later this month to commemorate the place of the Royal Irish Constabulary and Dublin Metropolitan Police in Irish history.
However, it had drawn widespread criticism from TDs, elected representatives and members of the public, with many publicly stating they would boycott the event.
The RIC and DMP fought rebels during the 1919-1921 War of Independence. They were supplemented by the Black and Tans and 'Auxiliaries', who became known for their brutality, in 1920.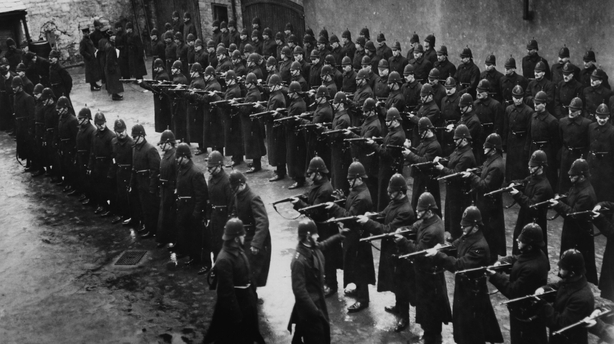 Mr Varadkar said this afternoon the Minister for Justice Charlie Flanagan made the right decision yesterday to defer the event, and said it was a decision made with his imprimatur.
He said it had become an issue of unnecessary controversy and said he hoped the commemoration could be held at a later date in a more appropriate way.
The Taoiseach said he firmly believes in a united Ireland and believes it can be achieved in his lifetime, but said a united Ireland must be one that recognises our shared history and the fact that there are one million people on the island who identify as British and as being from a unionist background.
Mr Varadkar said that the controversy was a setback for unity and conciliation.
He also said lessons can be learned from it and said that perhaps things could have been handled differently.
He said he regretted too that some elements in the opposition chose to misrepresent what was actually being planned.
Sinn Féin leader Mary Lou McDonald said Mr Varadkar was "completely out of touch with where people are at in respect of Irish unity".
In a statement this evening, she said: "You don't build a United Ireland by denigrating the memory of those who fought for Irish freedom and independence by lionising the RIC and the Black and Tans who suppressed that desire and upheld British rule in this country.
"You do that by having an honest conversation with people and explaining that the men and women fought the RIC and the Black and Tans were fighting for the unity of all people of this island.
"He should stop messing and establish an all-Ireland forum immediately to start preparations for constitutional change."