Stephen Teap, one of the patient representatives on the HSE's CervicalCheck steering committee, has said he is concerned the recommendations of Dr Gabriel Scally will not be fully implemented.
He told politicians at the Oireachtas Health Committee that out of the 116 actions the HSE identified in Dr Scally's report, 95 are completed or just over 80%.
Mr Teap, whose wife Irene lost her battle with cervical cancer two years ago, said a light needs to be shone on the progression of the HSE plan and that oversight needs to continue.
Lorraine Walsh, advocate for CervicalCheck patients, said the recent Royal College of Obstetricians and Gynaecologists (RCOG) review of CervicalCheck slides was not positive or reassuring.
She also said that inaccuracies in the RCOG review raised concerns over the integrity of its statistical reporting capabilities.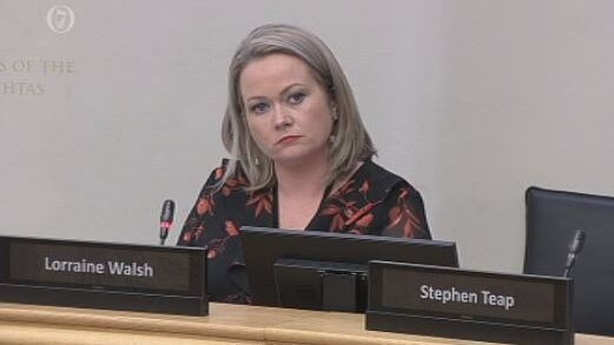 Ms Walsh, one of 221 women whose smear tests were read incorrectly, said all patients suffering as a result of cervical cancer should have access to adequate post treatment care and support. 
She told politicians she had to go to the UK to get a definitive diagnosis of lymphedema last year, which she described as "another horrible after effect of cervical cancer that I must live with".
They were speaking to members of the committee to discuss the RCOG CervicalCheck review ahead of RCOG representatives appearing tomorrow.
Fianna Fáil's Spokesperson on Health Stephen Donnelly asked whether the CervicalCheck steering committee, which Ms Walsh resigned from earlier this month, had proper oversight.
Ms Walsh said she voiced her concerns in October to the minister and the committee. 
She said oversight of the committee is chaired by the Department of Health and that maybe it should be chaired by an independent body, she said women have not been listened to and that it would seem it is still not happening.
Mr Donnelly described Ms Walsh not being listened to as "outrageous" and asked Mr Teap about the implementation of Dr Scally's recommendations.
Mr Teap said he is not confident the CervicalCheck steering committee will keep going and that the implementation of the Scally report needs commitment from the Department of Health. 
He said: "Right now, 116 actions is all very well... that's just a tick box. But to make sure that that action is followed up we need to have a review to make sure it is still working".