Sinn Féin is due to receive at least €4.6 million from the estate of an English man who left it his money in his will, RTÉ's Prime Time has learned.
William Hampton left the party at least double the amount previously thought.
Mr Hampton held cash in over two dozen bank accounts worldwide, including over €1m in a single bank account in Singapore.
£2 million has already been declared by Sinn Féin to the Northern Ireland Electoral Commission, already the largest donation ever to a political party in Northern Ireland.
Further declarations are expected next year, as the party sources estimate Mr Hampton's total known estate is over €4.6m.
The eccentric Englishman died in a public nursing home in Pembrokeshire, Wales on 11 January last year, aged 82.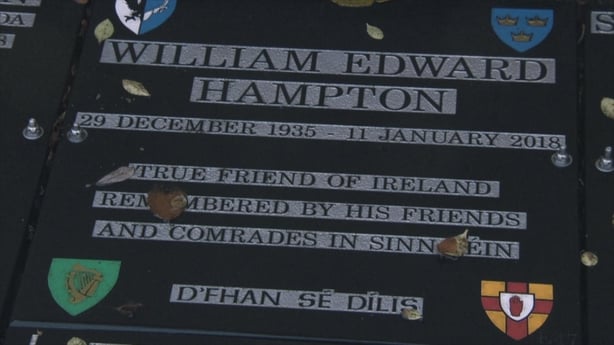 He had spent his adult life travelling in a camper van or caravan in Ireland, Europe and further afield.
At his death he was described as frail and elderly, and had been diagnosed with schizoaffective disorder, a mental condition that is linked to major mood swings and delusion.
He made his will in 1997 at a solicitor's office in Cootehill, Co Cavan, and never changed it. 
According to Sinn Féin, Mr Hampton had made smaller donations of £7,000 and £10,000 in the early 2000s, but said it had no idea that he was a millionaire.
Sinn Féin returned his ashes to Ireland and interred them at a ceremony in Hannahstown cemetery in Belfast.