It was just another day for many TDs, but four newly-elected representatives were arriving at the Dáil this morning for their first day on the job after the weekend's by-elections.
They are Sinn Féin's Mark Ward for Dublin Mid-West, the Green Party's Joe O'Brien for Dublin Fingal, and Fianna Fáil's Malcolm Byrne for Wexford and Pádraig O'Sullivan for Cork North-Central.
Fianna Fáil's new arrivals were escorted onto the plinth by their parliamentary colleagues. They were asked if they would like to vote no-confidence in Minister for Housing Eoghan Murphy this evening, or toe the party line and simply abstain.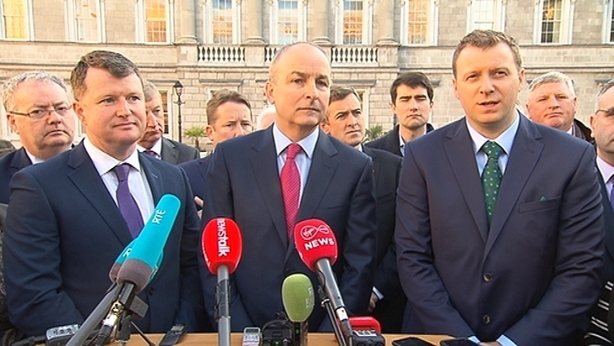 But it was a united front. Pádraig O'Sullivan said they have no desire to prolong the stay of the housing minister, but they are going to wait for the "natural conclusion" to the issue, when they go to the polls "in March or April" of next year.
Mr Byrne said he has already been on three ballot papers already this year, and would rather not be on another one just before Christmas.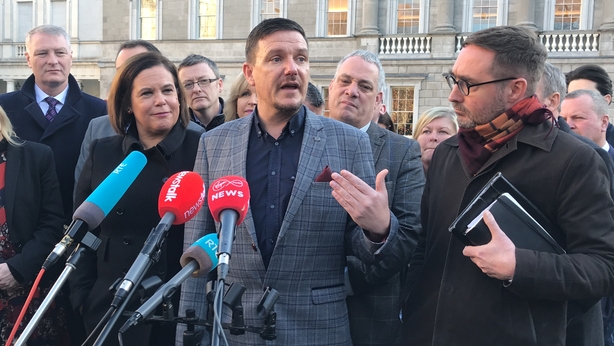 It was a totally different story for new Sinn Féin TD Mark Ward, who made it clear he would be voting against the Government this evening.
He said the people of Dublin Mid-West are sick of austerity policies.
"My first thing that I'll be doing today will be supporting the vote of no-confidence in Eoghan Murphy. The housing policy has not worked," he said.
In keeping with protocol, the new TDs were introduced to the party leaders on arrival into the chamber.
The Green TD for Dublin Fingal also spoke in the Dáil on his first day, asking the Taoiseach about Ireland's record on human rights.
Joe O'Brien asked if Mr Varadkar will be planning to develop a national action plan to tackle racism.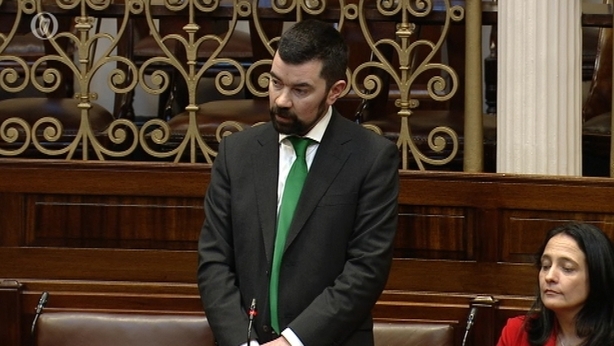 Noting the new make up of the Dáil, the Taoiseach told the chamber that it is "a little regretful" that men have replaced two former women TDs.
Frances Fitzgerald was replaced by Sinn Féin's Mark Ward, while Clare Daly was succeeded in the Dáil by the Green TD Joe O'Brien.