Fine Gael TD Dara Murphy says he has been compliant with Leinster House rules following criticism over his Dáil attendance.
In a statement this evening, Mr Murphy said he has been compliant "at all times" with attendance rules in Leinster House.
It comes after criticism from Fianna Fáil of Mr Murphy, who have called for the Dáil's ethics body, the Committee of Members' Interests, to investigate his record.
"I will continue to provide any evidence required to the appropriate authorities. I attended the required 120 days at Leinster House in 2018 and should achieve the requisite number for 2019 and will make the statutory return when due.
"As a Minister of State, I was precluded under law from any other occupation.
"As a TD, I (and every other TD) can have another occupation. Many of my colleagues in Dáil Éireann do so - some colleagues have legal, medical, business, farming etc interests."
Earlier Minister for Justice Charlie Flanagan said Mr Murphy had "a number of questions to answer" about his Dáil attendance record, and the expenses he claimed, over the past two years.
Speaking to RTÉ, Mr Flanagan said it is "incumbent" on the former Minister of State for European Affairs to answer those questions.
Fianna Fáil party leader Micheal Martin said an investigation should be carried out by the Members Interests Committee to "restore trust in politics".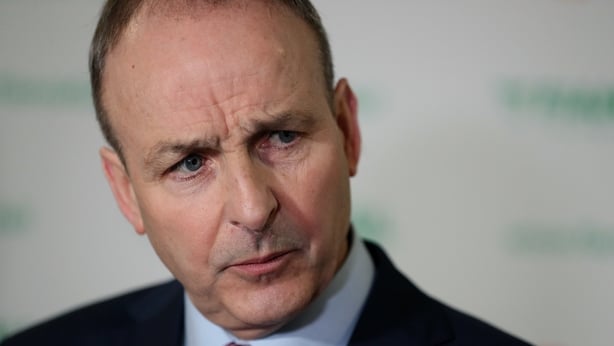 "I believe fundamentally his role as a representative of the people, and to use parliament as a basis to raise grievances of people particularly on the north side of Cork was not fulfilled. And also legislative duties were not fulfilled over the two years", he said.
Mr Martin said that "working for Fine Gael in Europe is no substitute for representing the people on the north side of Cork that one was elected to do".
He added that people who were canvassed "on the doorsteps" in the area during the by-election campaign were annoyed by the issue.
He said that a "very comprehensive" account of Dara Murphy's attendance records was reported in the Irish Times today and he described this issue as "very serious".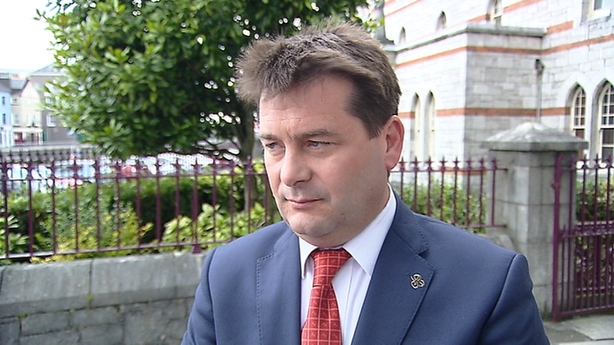 Mr Murphy has been largely absent from the Dáil due to a Brussels-based job with the European People's Party - the EU political grouping which Fine Gael is aligned with.
Speaking at the Dublin Mid-West by-election count, Taoiseach Leo Varadkar said the record showed that Mr Murphy had attended the Dáil for 120 days and that was the legal requirement.
Asked did he think it was right, Mr Varadkar said "whether it's right or not that's a different matter".
This month he has been linked with a high-ranking job in the European Commission - deputy head of staff for the Bulgarian European Commissioner for Innovation Mariya Gabriel.
If that is confirmed, Deputy Murphy would have to resign his Dáil seat for Cork North-Central - the constituency which is currently having a by-election over the departure of Billy Kelleher to the European Parliament.
If Dara Murphy resigned, the Government would have to call a by-election within six months, however a general election is almost certain to happen before then any way.
His departure, however, would further reduce the minority Government's slim numbers in Dáil Éireann.
Additional Reporting Laura Hogan