An Oireachtas Committee examining online harassment has heard calls for new laws to regulate the circulation of sensitive images online.
The Irish Council for Civil Liberties told politicians that social media companies can't be held responsible when the law is silent on the issue.
At the committee the mother of a journalist and activist Dara Quigley called for stronger legislation.
Images of Ms Quigley were shared online without her consent in early April 2017.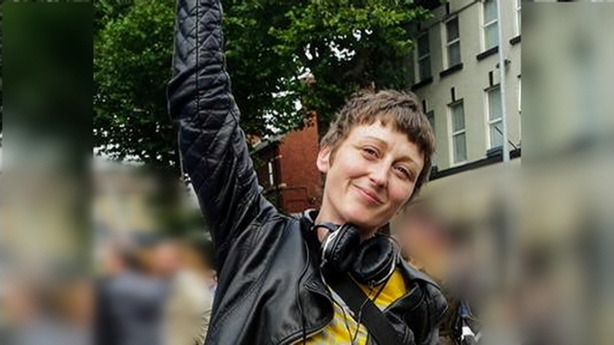 CCTV images were later circulated and posted on social media, the images were viewed 125,000 times before removal.
Ms Quigley took her own life on 12 April 2017.
Dara Quigley's mother Aileen Malone issued a statement to the Oireachtas Committee on Justice and Equality.
"Dara's case illustrates the inadequacy of the current law regulating disclosure of intimate images without consent," Ms Malone said.
"Evidently, offences relating to data protection - whether in the Act of 1988 or the Data Protection Act 2018 - are insufficient to address this issue."
Ms Malone also highlighted the need to protect vulnerable people.
The Irish Council for Civil Liberties also attended the committee with Ms Malone.
ICCL Privacy Expert, Elizabeth Farries, said that gardaí need resources to "human proof their practices" and the State must examine their desire to expand CCTV unnecessarily, capturing people in "a web of tech surveillance".
She said civil law needs to be updated to include the offence of image-based sexual abuse.
Ms Farries also said social media companies cannot be held responsible when the law is silent, therefore she said, they need to make image-based sexual abuse illegal first.
Today's session was the final in the committee's series of engagements on online harassment and harmful communications.
The committee will now consider the evidence that it has heard over the four hearings before compiling its report.
We need your consent to load this rte-player contentWe use rte-player to manage extra content that can set cookies on your device and collect data about your activity. Please review their details and accept them to load the content.Manage Preferences