Irish and Scottish ministers are to hold an intensive process in an effort to resolve the ongoing dispute over Rockall.
The rocky outcrop lies around 230 nautical miles northwest of Donegal and 240 miles west of Scotland.
The UK claims sovereignty over the uninhabited islet, however the Irish Government does not recognise its claim over the territory.
Iceland has also re-affirmed its claim to the waters around Rockall.
Earlier this month, Scotland threatened to take action and detain Irish trawlers that it says are fishing illegally around the outcrop.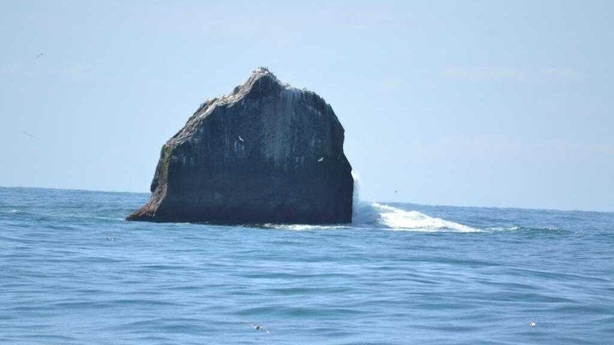 Taoiseach Leo Varadkar discussed the matter with Scottish First Minister Nicola Sturgeon in Manchester, following a meeting of the British Irish Council.
Following the meeting, Mr Varadkar said they had agreed that relations between Ireland and Scotland were very good and that neither leader wanted to be in dispute on the issue.
The two governments have agreed to an intensive process between ministers to try to come to a solution on the issue, he said.
A report is due to be completed at the end of July and the issue will be assessed from there.
Mr Varadkar said that Scotland's position was that Rockall has an exclusive 12-mile limit around it, but he said that was not the Irish Government's position.