The dispute over fishing rights around Rockall is expected to be discussed by Taoiseach Leo Varakar and the Scottish First Minister, Nicola Sturgeon, at a meeting of the British-Irish Council in Manchester on Friday.
A row erupted several weeks ago when the Scottish government threatened to take action against Irish vessels that it claimed were fishing illegally around Rockall.
Since then tensions have eased amid engagement between senior officials from both administrations.
The rocky outcrop lies around 230 nautical miles northwest of Donegal and 240 miles west of Scotland.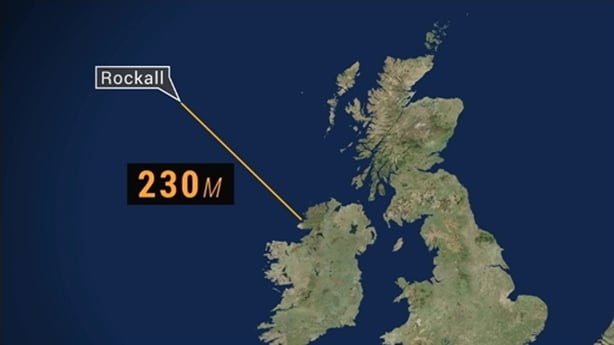 Mr Varadkar has already told the Dáil that Rockall is an uninhabited rock in the middle of the ocean that Ireland and Scotland should not fight over.
He added: "We don't have a claim on it. We don't accept any other sovereign claim on it. I think that the fisheries and territories around it should be shared."
Ms Sturgeon has said she wants the controversy to be resolved in an "amicable" way.