As debates go it was full of sucker punches and zingers.
And who would have thought they would hear a MEP say it is "like being an early riser or a good kisser."
The Prime Time debate was the last joust before the polls open on Friday morning.
It heard from candidates from the huge Midlands North West is a huge constituency.
With the latest analysis of how the candidates performed the Your Politics podcast is available for download here on iTunes, Stitcher and Soundcloud.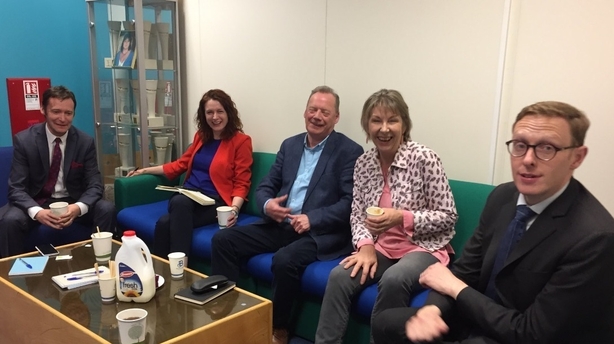 Presenter Aine Lawlor is joined by political analyst Odran Flynn, Johnny Fallon commentator and adviser with Carr Communications, fomer Longford Leader editor Shelia Reilly and RTÉ political correspondent Mícheál Lehane.
They analyse the performance of candidates on the Prime Time European Election Debate.
They were Mariead McGuinness (FG), Brendan Smith (FF), Matt Carthy (SF), Dominic Hannigan (Lab), Saoirse McHugh (GP), Peter Casey (Ind), Luke "Ming" Flanagan (Ind) and Cyril Brennan (Sol PBP).