Minister of State for disability issues Finian McGrath has said he was wrong to suggest gardaí were involved in political policing and had an agenda in how they implement drink-driving laws.
In an interview with this morning's Sunday Independent, Mr McGrath criticised the implementation of the laws, which he said has been "really over the top", and said he had received a number of complaints from people around the country about being breathalysed in the middle of the day.
"To me the breathalysing time should be at pub closing time between 12am and 2am in the morning. That's where the focus should be so I don't know what agenda is going on there," he said.
"Some of them don't like the new laws, yes I suspect that is part of the angle, and they are saying 'well blame the Government' and I don't like that," he added.
Mr McGrath said he would like Garda Commissioner Drew Harris to "de-politicise anything like that in a police force".
He added: "A police force - like teachers, nurses - guards should always be non-political. That would not be tolerated in any other profession."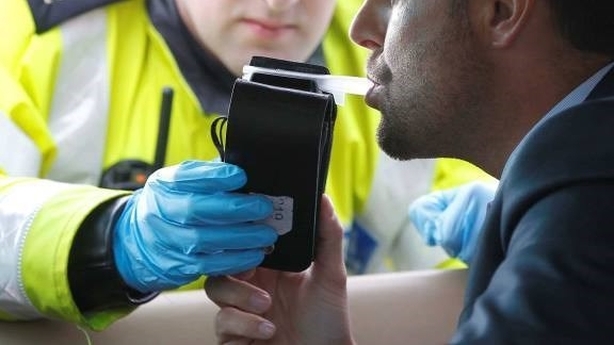 In a statement this afternoon, Mr McGrath said he was happy to withdraw his comments, adding that: "Nobody is more supportive of the work An Garda Síochána does - often in tough circumstances - than I am".
He said his comments in this morning's Sunday Independent were prompted by concerns raised to him over the last number of weeks.
"I acknowledge that these concerns were wrong and I am happy to withdraw my comments," he said.
He added: "I am also happy to state that I have full confidence in An Garda Síochána and that I was wrong to suggest there was any element of politicising within the force over the new drink driving regulations."
Minister for Justice Charlie Flanagan described the comments by Mr Mcgrath as "bizarre" and "dangerous".
He said that allegations of "political policing" are unwise and even dangerous.
We need your consent to load this rte-player contentWe use rte-player to manage extra content that can set cookies on your device and collect data about your activity. Please review their details and accept them to load the content.Manage Preferences

In response to the comments a garda spokesperson said the organisation is non-political and that its main function is to keep people safe.
In a statement it said 12% of drink driving arrests happen between 8am and 2pm, which it said "clearly shows that some people are driving over the legal limit during the morning and are putting their own lives and the lives of other road users at risk."
It said that reducing drink driving by enforcement and education was a key means of saving lives on roads, adding that checkpoints play an important role in that regard.
Minister of State Patrick O'Donovan had earlier urged Mr McGrath to withdraw his comments, calling them "unbelievable".
Speaking on RTÉ's The Week in Politics, he said: "It is absolutely unbelievable that a Cabinet minister should suggest that the guards are politicised."
The junior minister in the Department of Finance said: "Finian sits at the Cabinet table and any law that is enacted by the Government is enacted with the support of Cabinet."
"To say the guards are politicising their role I find absolutely unbelievable. They are far from politicised. Since the foundation of this State, one thing we have always continued to have is an independent police force," he said.