Northern Ireland Secretary Karen Bradley has said she is "profoundly sorry" for the "offence and hurt" caused after she suggested deaths caused by soldiers and police during the Troubles were not crimes.
Ms Bradley faced calls to resign following the comments yesterday, which sparked criticism from victims of the security forces and nationalist political leaders, while the Irish Government sought an explanation.
Northern Ireland's former police ombudsman Baroness Nuala O'Loan urged British Prime Minister Theresa May to seek Ms Bradley's resignation.
In an interview with RTÉ News this evening, Ms Bradley said she "deeply, deeply" regrets her comments.
She said: "If I could turn the clock back to 11.45 yesterday, I would do so in a heartbeat because I never intended to cause hurt, upset or distress or to give anyone the impression that I believe what I said. It was not my belief."
In her earlier apology, Ms Bradley said her language was "wrong" and "deeply insensitive" to many of those who lost loved ones.
She said: "Yesterday I made comments regarding the actions of soldiers during the Troubles. I want to apologise. I am profoundly sorry for the offence and hurt that my words have caused.
"The language was wrong and even though this was not my intention, it was deeply insensitive to many of those who lost loved ones.
"I know from those families that I have met personally just how raw their pain is and I completely understand why they want to see justice properly delivered. I share that aim and that is why I launched the public consultation on addressing the legacy of the Troubles.
"My position and the position of this Government is clear. We believe fundamentally in the rule of law.
"Where there is any evidence of wrongdoing this should be pursued without fear or favour, whoever the perpetrators might be. That is a principle that underpins our approach to dealing with legacy issues and it is one from which we will not depart."
Meanwhile, the families of ten people who were killed in gunfire during three days of shootings in west Belfast in 1971, have called on Ms Bradley to resign.
In a statement the families of the victims of the shootings, which became known as the Ballymurphy massacre, said they have declined an offer by Ms Bradley to meet tomorrow to apologise.
The statement said that the families will not meet her, and instead request that she "resign immediately".
Tánaiste Simon Coveney said the timing of Ms Bradley's comments could not have been worse.
He was responding to a question from Fianna Fáil's Dara Calleary in the Dáil, who said Ms Bradley's comments could not go unchecked by the Oireachtas in light of the history of the events of Bloody Sunday.
Mr Coveney said he met Ms Bradley yesterday and made it clear that there should be effective investigations into all deaths during the Troubles regardless of the perpetrator.
He said there were no amnesties from prosecution provided for in the Good Friday Agreement or in any subsequent agreements including the Stormont House Agreement.
The Government has been clear that it would not support any proposal to introduce such a measure for state or non-state actors, he added.
He said families who lost loved ones in the Troubles deserved respect, support and sensitivity.
Sinn Féin deputy leader Pearse Doherty criticised today's statement from Ms Bradley saying "she did not reiterate her government's support for the Stormont House Agreement".
Taoiseach Leo Varadkar said that Ms Bradley's comments were insensitive and wrong.
"Legacy issues in Britain and Ireland are very difficult," he said. "I've met families who have lost loved ones during the Troubles and they're still grieving and seeking justice.
"In that context, I think the Secretary of State's comments were insensitive and they were wrong."
Ahead of the apology, Baroness O'Loan said: "Those comments show a complete disregard for the operation of the rule of law.
"Moreover, they also demonstrate a total lack of understanding about Northern Ireland and utter contempt for those who suffered the loss of loved ones."
The PSNI Chief Constable George Hamilton said that if a police officer or soldier shot someone they should be investigated in compliance with the law.
Speaking at a meeting of his Policing Board oversight body in Belfast, Mr Hamilton said: "It is up to individuals to give account for their own words."
He added: "She has to explain and own her words in the same way as all political leaders do.
"Where people have lost their lives we should all be equal under the law. There should be a thorough and effective investigation."
SDLP leader Colum Eastwood called for Ms Bradley to resign immediately, saying it is "gone beyond acceptable" for her to remain working in her position in Northern Ireland.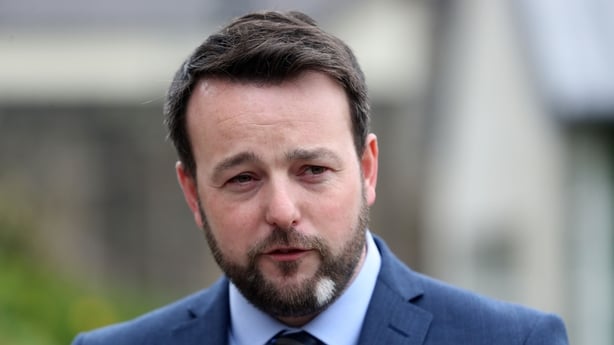 Mr Eastwood told RTÉ's Sean O'Rourke programme that Ms Bradley has displayed a deep ignorance of Irish history and should resign.
He said the clarification she gave after her controversial comments yesterday was "a non-apology apology".
Mr Eastwood said it was "either a deliberate or unintentional" effort to undermine the prosecution services' work in looking at whether or not to prosecute historical crimes, including Bloody Sunday.
Ms Bradley returned to the House of Commons yesterday to clarify to MPs that alleged wrongdoing should always be investigated.
Next week, prosecutors will announce whether soldiers will face trial for the Bloody Sunday killings of 14 innocent civilians in Derry.
Ms Bradley initially told MPs on Wednesday: "The fewer than 10% (of killings) that were at the hands of the military and police were not crimes.
"They were people acting under orders and under instruction and fulfilling their duties in a dignified and appropriate way."
She later returned to the Commons to say: "The point I was seeking to convey was that the overwhelming majority of those who served carried out their duties with courage, professionalism and integrity and within the law.
"I was not referring to any specific cases but expressing a general view.
"Of course, where there is evidence of wrongdoing, it should always be investigated - whoever is responsible.
"These are of course matters for the police and prosecuting authorities, who are independent of Government."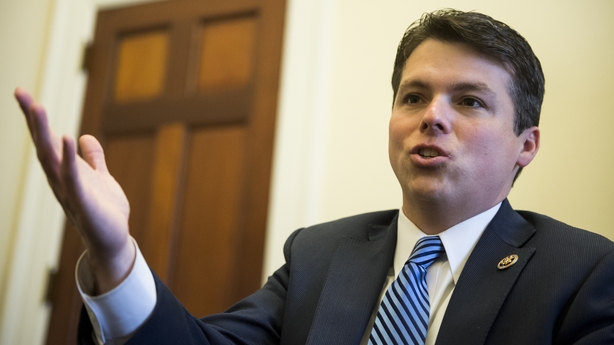 In the US, Democratic Congressman Brendan Boyle has described the comments as "deeply troubling".
"To say the killings by British soldiers and police during the Troubles were 'not a crime' serves little purpose but to anger victims' families and stoke the fires of division and misunderstanding," Mr Boyle said.
The Irish-American Congressman added that effective investigations into all deaths during the Troubles was essential to a lasting peace.
Mr Boyle also renewed his call for the Trump administration to appoint a special envoy to Northern Ireland.
"Special envoys have played a central role in the Northern Ireland peace process. It is time for the president to honour his assurances, and demonstrate his commitment to the region and the ongoing peace process," he said.
In January, Mr Boyle introduced a resolution in the US House of Representatives opposing the return of a hard border on the island of Ireland.