Labour leader Brendan Howlin has called on his party's voters to also lend support to some other parties and progressive independents at the next election.
Speaking at the party's conference today, Mr Howlin said his party would not allow people to suffer homelessness.
He said that his party is endeavouring to create a new republic, and pointed to some priorities, such as the availability of homes, and the provision of services for those suffering from chronic pain and depression.
The State should, he said, work alongside the market to ensure people's essential needs are met.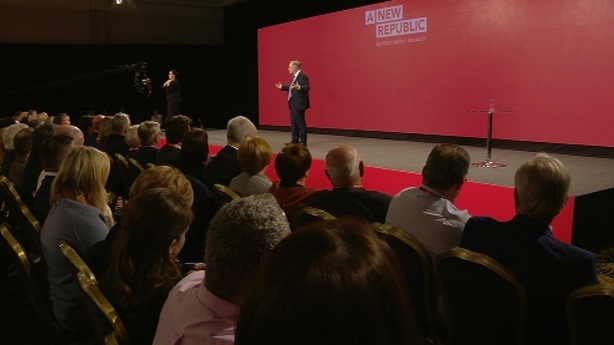 Setting out its stall before the next election, the party pledged that it would introduce a digital service tax. Mr Howlin said this would guarantee the giants of the internet pay a fair share of tax.
And ahead of the next election, Labour will ask its voters to give preferences to the Green Party, the Social Democrats and progressive Independents.
This would create what Mr Howlin described as a progressive platform that could deliver on climate justice and equality.
In advance of any general election, Labour will draw up a list of core red line demands.
Brendan Howlin said his party would not support any Government that does not meet every red line.