A formal order for the Presidential Election may be signed as early as Tuesday.
The election writ has to be signed by Minister for Housing, Planning and Local Government Eoghan Murphy before nominations to contest the election can be lodged.
Should this happen, the opening date for nominations to contest the election would be Thursday 30 August, and nominations would then close on 26 September.
RTÉ News understands that a final decision still has to be made on what day the election will take place.
It will be either Thursday 25 October or Friday 26 October.
It has been confirmed though that the winner of the election will be inaugurated at a ceremony on 11 November.
Those hoping to run in the election require the support of four local authorities or the backing of 20 members of the Oireachtas.
The sitting president can nominate himself to contest the election.
President Michael D Higgins is seeking a second term as president and Sinn Féin has also said it will field a candidate in the election, although no one has yet been nominated by the party.
Meanwhile, businessman Seán Gallagher has confirmed to RTÉ News that any announcement in relation to his candidacy would not be made until the Government formally announces the election and nomination process through the moving of the election writ.
Mr Gallagher came second behind Mr Higgins in the last presidential election in 2011.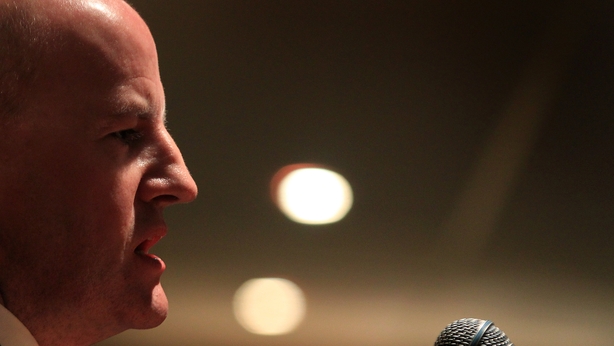 It comes as three county councils in the midlands stage special meetings to hear presentations from individuals seeking nominations to contest the Presidential Election.
Potential candidates have requested to speak to councillors in Meath, Kildare and Westmeath.
The first meeting took place in Navan at 10am, with a second meeting in Naas at 2pm and a third in Mullingar at 3pm.
Each individual has been offered more than ten minutes to speak to elected members who will not decide today if they are to support any candidate.
Musician and composer James Smyth was the first potential candidate seeking a nomination at Meath County Council.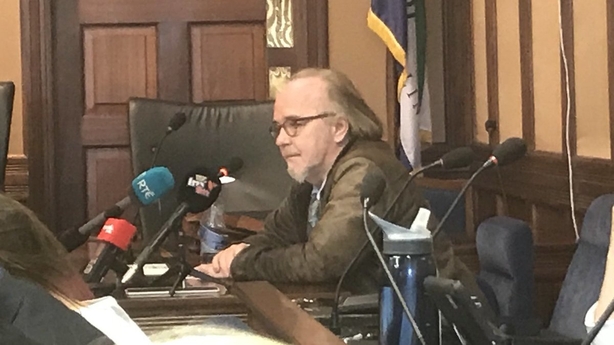 He was followed by businessman Gavin Duffy.
In his address, Mr Duffy paid tribute to former presidents Mary Robinson and Mary McAleese for the way they expanded the "soft power" of the presidency.
He then described the distinction between hard and soft powers of the presidency, saying "hard" was the constitutional roles and "soft" is the ability to draw attention to issues.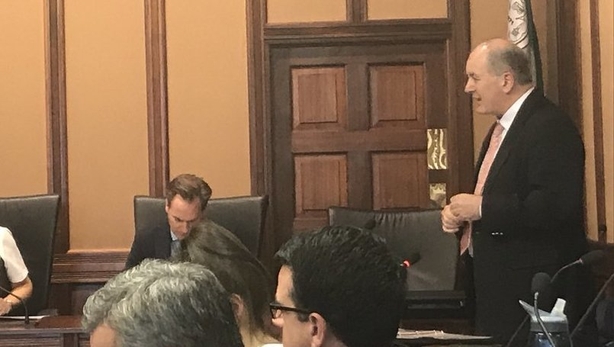 Pieta House founder Independent Senator Joan Freeman then gave her presentation to the council.
She said that her personal views on abortion, or any other issue, would not impinge upon her role and responsibility if she was elected to the office of the president.
Senator Freeman said that like many other households, the people in her home were divided in their views in the referendum.
She said one other member of the family voted no, like herself, but her daughter voted yes and held very strong views on the issue. Ms Freeman said mental health and suicide would be important issues for her in any campaign.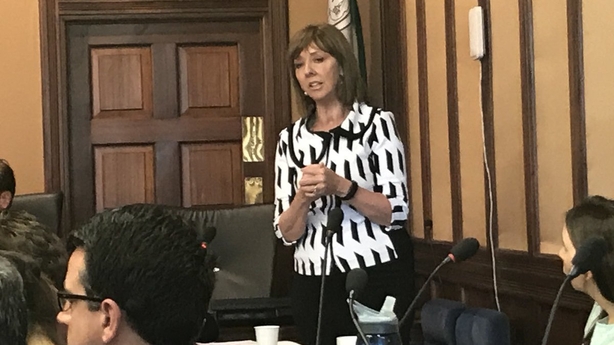 This afternoon the council in Meath also heard presentations from artist Kevin Sharkey and would-be candidates Patrick Feeney, a former Aer Lingus worker from Galway, farmer John Groarke, Marie Goretti Moylan from Athlone and singer Sarah Louise Mulligan.
Meanwhile Kildare County Council has started to hear presentations from some of the same candidates this afternoon.
Kevin Sharkey told the council that Ireland has a sense of fair play, but not in class or gender, and that the country has a unique quality that the rest of the world does not have.
Additional reporting: Ciaran Mullooly