Members of the Oireachtas Public Accounts Committee have expressed concern over a proposal by its Chair, Sean Fleming, to consider reviewing spending at Áras an Uachtaráin before the upcoming Presidential election.
Sinn Féin's David Cullinane said he had "no objection in principal" to such a review, but it could not "trump" work which is already due before the PAC this autumn - such as the funding of third level education.
Mr Cullinane also said the PAC would have to be "careful" about holding any hearing this September or October as it "could give rise to a perception of being conducted for political reasons".
Social Democrats co-leader Catherine Murphy said conducting such a review during the Presidential campaign "could cause a problem".
She said she agreed there should be scrutiny of all public spending, including that of the President, but that the PAC already has hearings lined-up with "NAMA being the first day back".
Fine Gael's Alan Farrell said while "no office of State should be shielded from the PAC", members would have to be "careful" of any such review.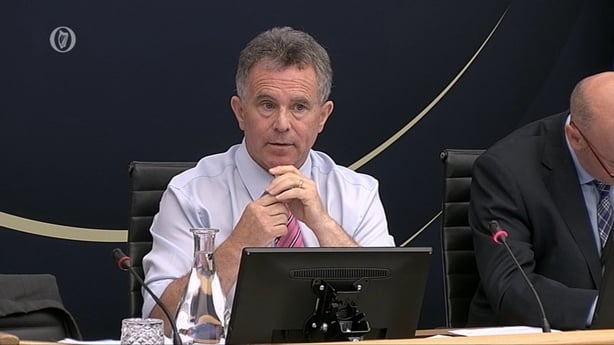 Mr Farrell added that such an examination could only take place when audited accounts had been provided to members by the Comptroller and Auditor General.
Fine Gael TD for Longford-Westmeath Peter Burke expressed concern that any such review could be viewed as "politically motivated and designed for political reasons".
Mr Burke said the Áras budget is considered every year by the Oireachtas Finance Committee, of which he is also a member, and "tough questions" can be asked there if required.
He said: "We all had an opportunity to question the proposed Áras budget [last time], as part of the Taoiseach's estimates, and from memory none were raised".
However, Mr Fleming told the Irish Examiner that the question of conducting a review would be considered by the PAC next month.
He said: "... I want to be clear, it is 100% within our remit to do so, and I will be asking the Committee to allow to be included in the work programme.... it is certainly on our radar."