We all know the downsides of Brexit, but one small benefit of the UK's withdrawal from the European Union is that Ireland will get two extra seats in the European parliament.
Once the UK formally leaves the EU next March, Ireland will go from 11 MEPs to 13 at the next European elections, due to take place next May.
The big question for sitting MEPs and those hoping for election is where the extra seats might go.
Once they are formally shared out at this month's European Council meeting, a boundary commission will decide exactly that.
It also means that Northern Ireland will lose its three MEPs, prompting a call from one Sinn Féin MEP for the two extra seats to be allocated to Northern Ireland.
Traditionally Ireland had 15 MEPs spread over four European constituencies comprising of Dublin, the rest of Leinster, Connacht-Ulster and Munster.
But boundary changes over the years and EU enlargement saw this reduce to 11 MEPs across three constituencies for the last elections in 2014 - Dublin, Ireland South and Midlands-North-West.
Independent Marian Harkin took a seat in Midlands-North-West in 2014, a sprawling constituency that spans from Donegal to Kildare.
She has yet to decide whether she will run, but the former maths teacher has been analysing population trends to ascertain possible future constituency changes.
She thinks the current three constituencies may become four, made up of a four-seater and three three-seaters, which would lighten the load for those canvassing the huge ground in Midlands-North-West. She also says there could be changes to the Dublin constituency.
"Dublin is too big for a three-seater and too small for a four-seater so in order to be a four-seater, it would need Louth or Wicklow. Then looking at the old constituency that we had which was Connacht Ulster ... that supports three seats," she says.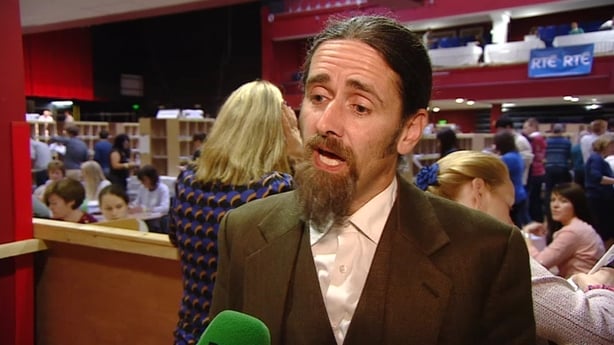 Independent MEP Luke Ming Flanagan topped the poll last time round in Midlands-North-West, promising compassionate Eurosceptism, he's running again, saying he's grown into the role.
"The longer I'm here, the more I see a purpose in being here and the more I understand it," he says, adding that his five years experience means he now knows "a million times more".
Currently Fianna Fáil have no MEPs in the European Parliament, since sitting MEP Brian Crowley lost the party whip when he moved groups in the parliament.
He has been unable to attend parliament since 2014 due to ill health, but his spokesman said he hoped to be released from medical care soon.
Karen Coleman, editor of EuroParlRadio, says Fianna Fáil's Pat the Cope Gallagher barely lost his seat the last time around in Midlands-North-West, adding that the party will really be targeting this constituency next May.
Other names in the mix for Fianna Fáil are Senator Mark Daly in Munster and former minister of state Barry Andrews in Dublin.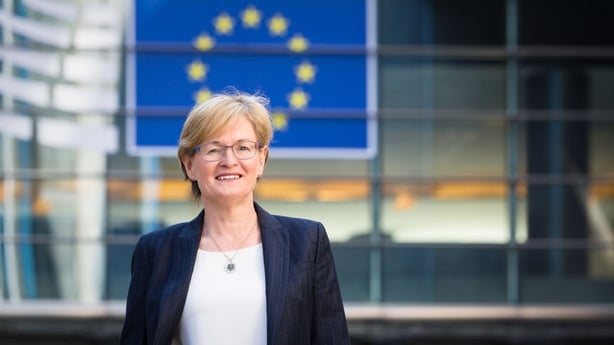 Fine Gael MEPs Seán Kelly and Deirdre Clune are running again in Ireland South, as is Mairead McGuinness in Midlands-North-West and Brian Hayes in Dublin. Fine Gael Senator and former Mayo manger John O'Mahony is also understood to be interested in running.
In Dublin, sitting Independent MEP Nessa Childers is bowing out of the race, but says changes could favour independents. "Certainly there's space for independents ... in Dublin there's space for at least one, possibly two," she said.
Sinn Féin will also be hoping to increase their representation after their success in the 2014 elections.
Sitting MEPs Liadh Ní Riada and Lynn Boylan are running again in Ireland South and Dublin respectively, but Matt Carthy won't be, leaving space for a new candidate for Midlands-North-West.
There has been some speculation that sitting Northern Ireland MEP Martina Anderson could take his space.
Ms Ní Riada suggests allowing the two extra seats go to Northern Ireland: "The North is now going to be bereft of any EU representation. 56% voted to remain in the EU. They surely have a right to be represented in Europe," Liadh Ní Riada says, pointing out that some EU programmes will still affect Northern Ireland.
However, Fine Gael MEP Brian Hayes queried whether this was feasible.
"The entirety of the UK will be leaving the EU in March next year so I don't know how that can work. If other parties want to put forward people from Northern there is nothing to stop them. They are Irish citizens, they are quite entitled to stand," he says.
Green Party leader Eamon Ryan had a solution to this, which would see Ireland be a single constituency.
"Most countries run single constituencies. If we had a single constituency, and allowed people from Northern Ireland to run, that would be a way they would get elected. It would be a better system," he said, adding the parliament was primarily dealing with national and international factors.
The party is running former minister of state Ciarán Cuffe in Dublin, after Mr Ryan narrowly lost out on a seat in Dublin in 2014.
Labour are also hoping to regain ground in Europe, having once held three seats in parliament.
Former minister Alex White has indicated he'll put his name forward in Dublin, while former Meath TD Dominic Hannigan is also considering running, depending on the outcome of the boundary changes.
The Labour Party is also hoping to regain ground in Europe, having once held three seats in parliament.
Former minister Alex White has indicated that he will put his name forward in Dublin.
Former Meath TD Dominic Hannigan is also considering running, depending on the outcome of the boundary changes.