The Taoiseach has said he is "shocked" by the overcrowding in hospitals and the length of time it was taking to address the current situation.
In the Dáil, Leo Varadkar said there are more staff and consultants in the health service than ever before with more resources on the way.
Mr Varadkar was responding to Labour Party leader Brendan Howlin, who said the Government had to address the current crisis.  
Deputy Howlin said there was immense work being done by health service workers, day and night, and it was important not to talk down the health service.
Sinn Féin leader Gerry Adams told the Dáil that the situation in Tallaght Hospital was so severe that adults had to be placed in a children's ward and he called on the Taoiseach to publish the bed capacity review, given that it has been widely leaked.
Mr Varadkar said the review will be with the Cabinet by the end of the week, that it indicated 2,500 additional in-patient beds are needed by 2031 and he was happy to accept that recommendation.
Fianna Fáil leader Micheál Martin said the number of people on trolleys was a damning indictment on the Government's lack of planning.
Mr Martin said that 350 to 400 deaths a year are directly attributable to emergency department overcrowding.
Latest INMO figures show 541 people waiting for a bed 
There are 541 people on trolleys or on wards waiting admission to a hospital bed, according to the Irish Nurses and Midwives Organisation.
The figures include eight children at the Children's University Hospital, Temple Street, and five at Our Lady's Children's Hospital, Crumlin.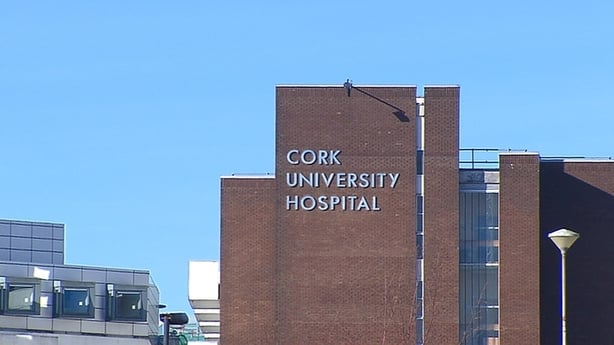 The hospital worst affected is Cork University Hospital with 41 patients waiting, then University Hospital Galway with 38, and the Midland Regional Hospital Tullamore with 35.
Other hospitals badly affected include Letterkenny General Hospital with 36 patients waiting, St Vincent's University Hospital with 31 and South Tipperary General Hospital with 28 patients.
The Health Service Executive figures put the number of people on trolleys at 426, with the worst affected hospital being University Hospital Galway with 38 patients waiting.
There are 46 patients who have been waiting over 24 hours, according to the HSE/TrolleyGar figures taken at 8am.
That represents a slight increase on the same day last year.
Unlike the INMO figures, the TrolleyGar figures do not give the number of patients placed on wards, who are waiting for admission for a bed, having already been admitted from an  emergency department.